This article will cover the Payroll Exports screen and how it is used.
The Payroll Exports screen shows us a list of all past payroll exports. This screen also allows the user to Create a Payroll Export, Export to Excel, and view the Payroll Export Settings (Please click on the blue links for further information).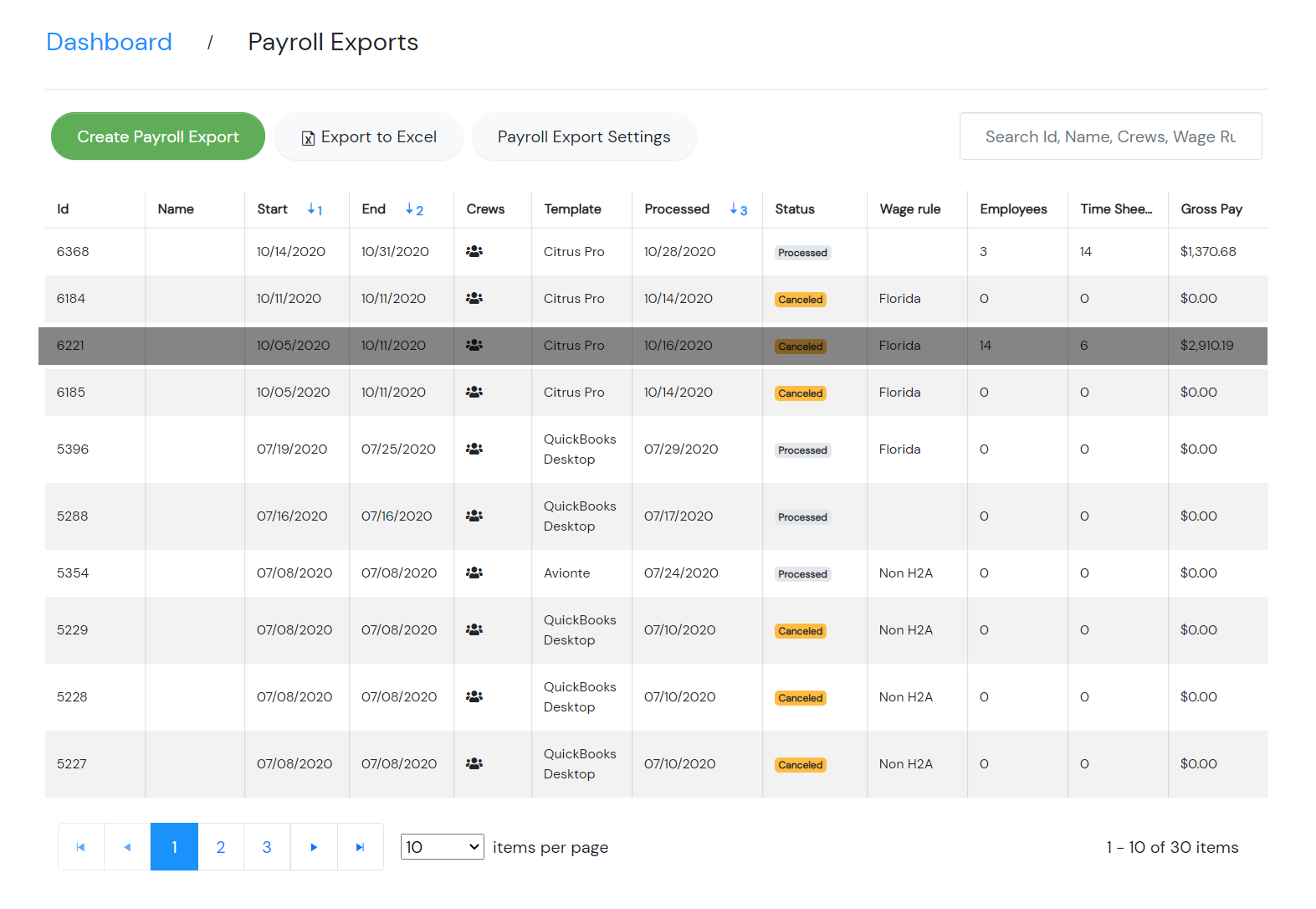 Within the list of previous payroll exports, lies the Payroll History. Click anywhere on the row of the Payroll Export you would like to view (In the above image, the row containing Id 6221 has been highlighted to showcase where the user may click to open the Payroll History of that export).
The user may utilize the Payroll History screen to view various Hourly Rates, Minimum Wage Rates, Piece Rates, Crews, Crop/ Varieties, Jobs, Locations, and Profiles, which can be viewed by a basic summary or more in depth, by Time sheet, Crew, or Employee.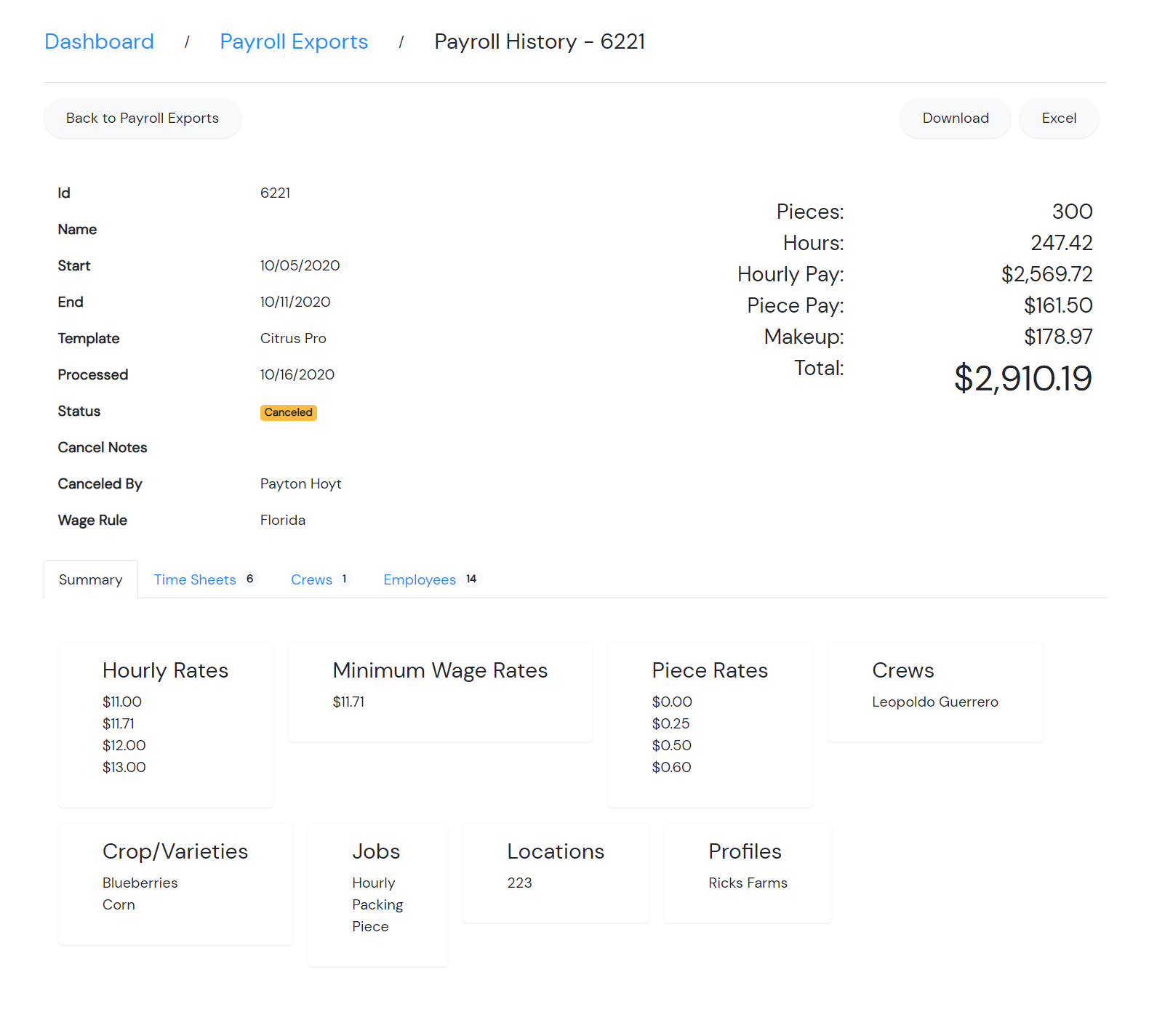 You have now learned about the Payroll Exports screen in Time Portal.
Happy Timekeeping!