In this article, we will discuss how to run reports for inactive records such as employees, jobs, locations etc.
1. Navigate to the My Company page by clicking the Avatar in the top right corner and then clicking My Company in the drop down list.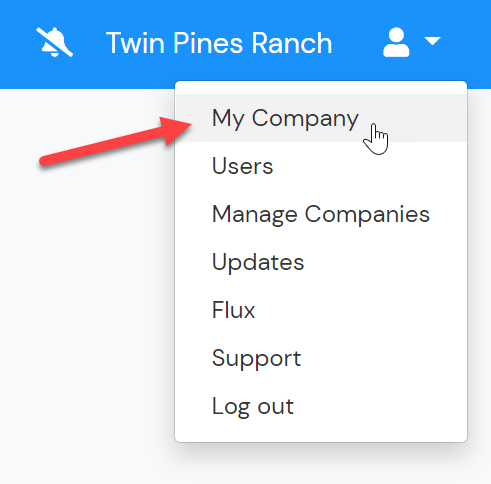 2. At the bottom of the My Company page on the Rules tab, there is a new setting called "Include Inactive when Selecting". Click Edit, turn the setting On, then click Save.
Once this setting is turned on, select lists in the software will display inactive records. These records will be denoted with "(Inactive)" as illustrated below. If desired, turn the above setting off to exclude these inactive records from the select lists once you are done.