When creating a payroll export file, the payroll export program will only pull time records off time sheets that match the following criteria:
Time Sheets' Date must be between the selected Date Range
Time Sheets' Crew must match any of the selected Crews
Time Sheets' Wage Rule must match the selected Wage Rule. If a Wage Rule is not selected on the Create Payroll Screen, the payroll export will pull ALL time sheets, including those that have a wage rule applied.
Time Sheets must be in an Approved status.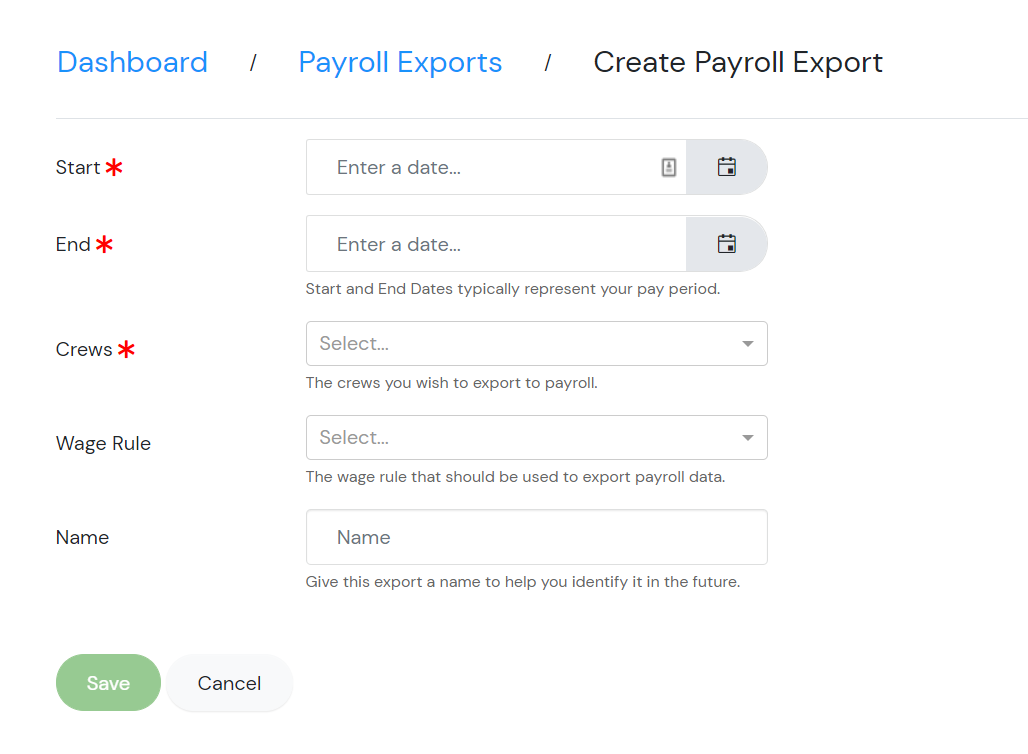 Happy Timekeeping!