This article will cover how to set up your chosen payroll template.
Prerequisites
Before reading this article, it may be helpful to first read the articles below.
Once we have selected our Payroll Template and saved it, Time Portal will load the selected Payroll Template's settings in the Settings Tab at the bottom of the page.
Note: Not all Payroll Templates have settings available. If your Payroll Template doesn't have any settings, there is no further configuration required.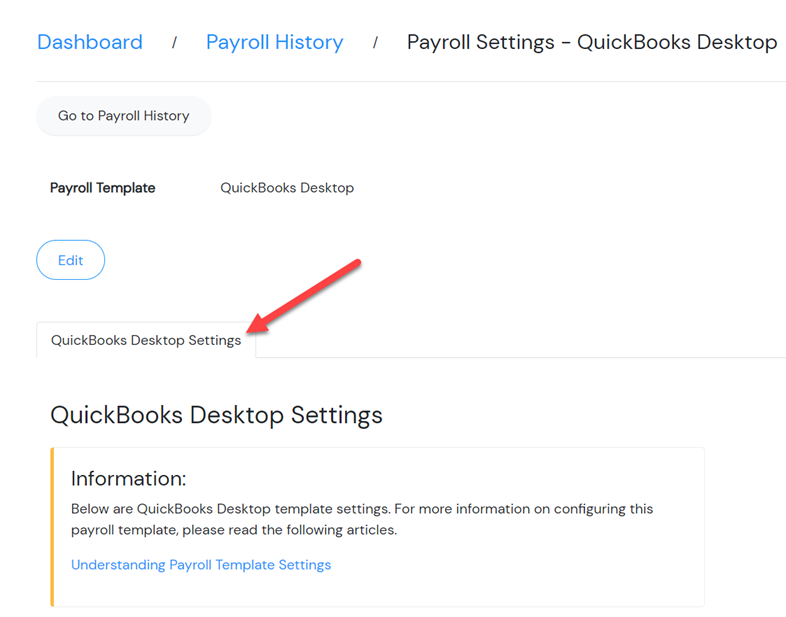 Also, Time Portal will export most of the required data directly "out of the box" without any further configuration in the Payroll Template's settings. A Payroll Template's settings are not required to be configured in order to use the provider. Typically, the settings are "extras" that can be used when needed. If it is determined that additional setup is required, please reference your specific Payroll Template's documentation by viewing a list of available payroll templates.