This article will cover how to download an Excel version of the payroll export file.
Prerequisites
Before reading this article, it may be helpful to first read the articles below.
Most of the raw export files generated by the payroll template are not always easy to read or understand. Time Portal offers an Excel file version of the payroll export that is nicely formatted and contains column headers. This makes viewing the data a lot easier.
Note: The Excel file is not meant to be imported into your payroll software. It is only meant to be used for reviewing the data.
1. Click on Modules and then click on Payroll Export.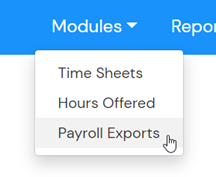 2. Click on the Payroll History Record that you wish to download the Excel file for.
3. Click the Excel button. This will download a copy of the Excel version of the payroll export.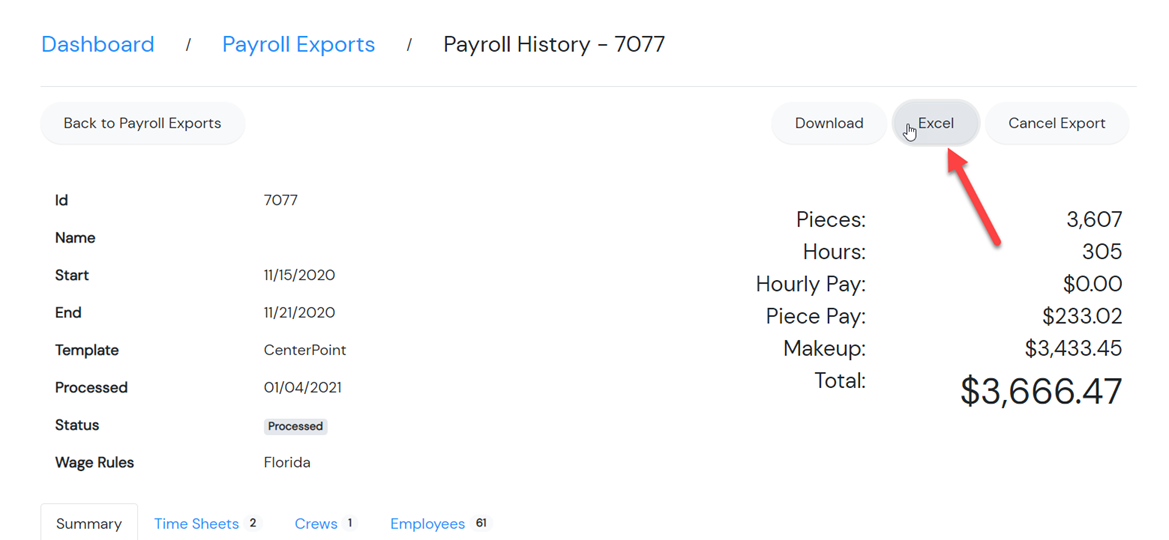 4. The file will be downloaded to your Downloads folder. If you are using the Chrome web browser (recommended) the file will display on the bottom left corner of you web browser.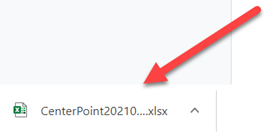 You have now downloaded the Excel version of the payroll export file, which can be viewed with ease.
Happy Timekeeping!