This article will cover how to cancel a payroll export if a mistake is found and a correction needs to be made.
Prerequisites
Before reading this article, it may be helpful to first read the articles below.
1. Click on Modules and then click on Payroll Export.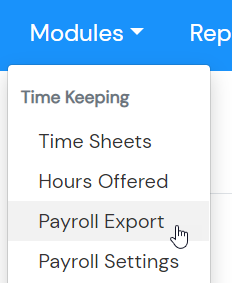 2. Click on the Payroll Export Record in the grid that you wish to Reset.

3. Click the Cancel button in the top right corner of the screen.