This article will cover how to download a past payroll export.
Prerequisites
Before reading this article, it may be helpful to first read the articles below.
1. Click on Modules and then click on Payroll Exports.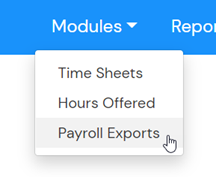 2. Click on the Payroll History Record that you wish to download again.
3. Click the Download button. This will download a copy of the original export file.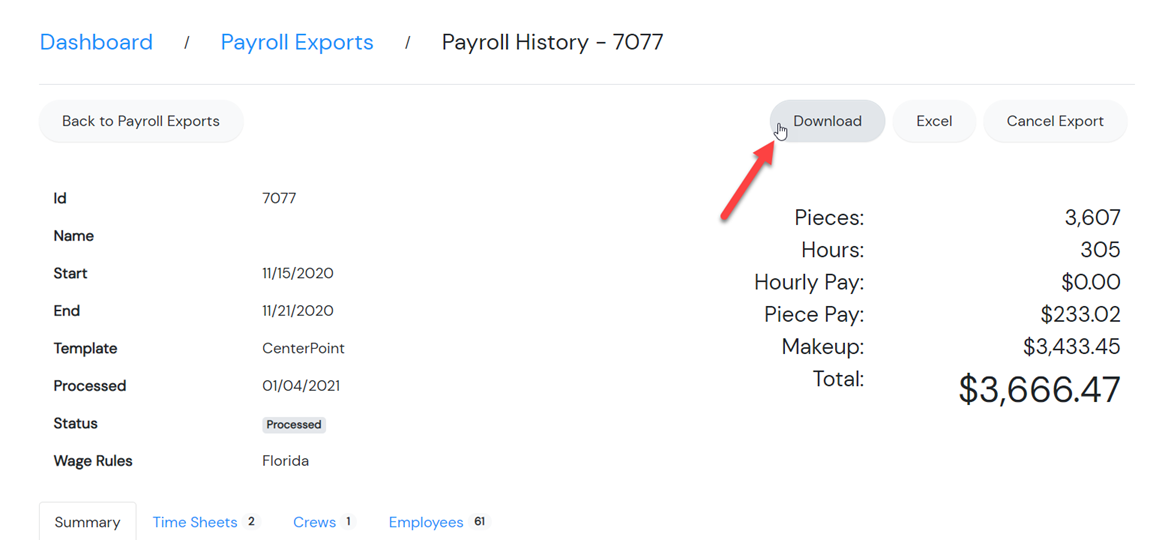 4. The file will be downloaded to your Downloads folder. If you are using the Chrome web browser (recommended) the file will display on the bottom left corner of you web browser.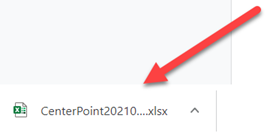 You have now downloaded a past payroll export. Happy Timekeeping!