Time Portal Mobile version 2.16
Improved
New Filter and Search on Punch Summary
When the mobile device is in Punch Mode, the Punch Summary option on the Main Page will display the Punch Summary Screen as illustrated below.
In this release, we've added the ability to filter and search the list. Just type in the employee number or name to quickly find a particular employee record. To clear the search filter, just tap on the "x" at the right hand side of the filter text box.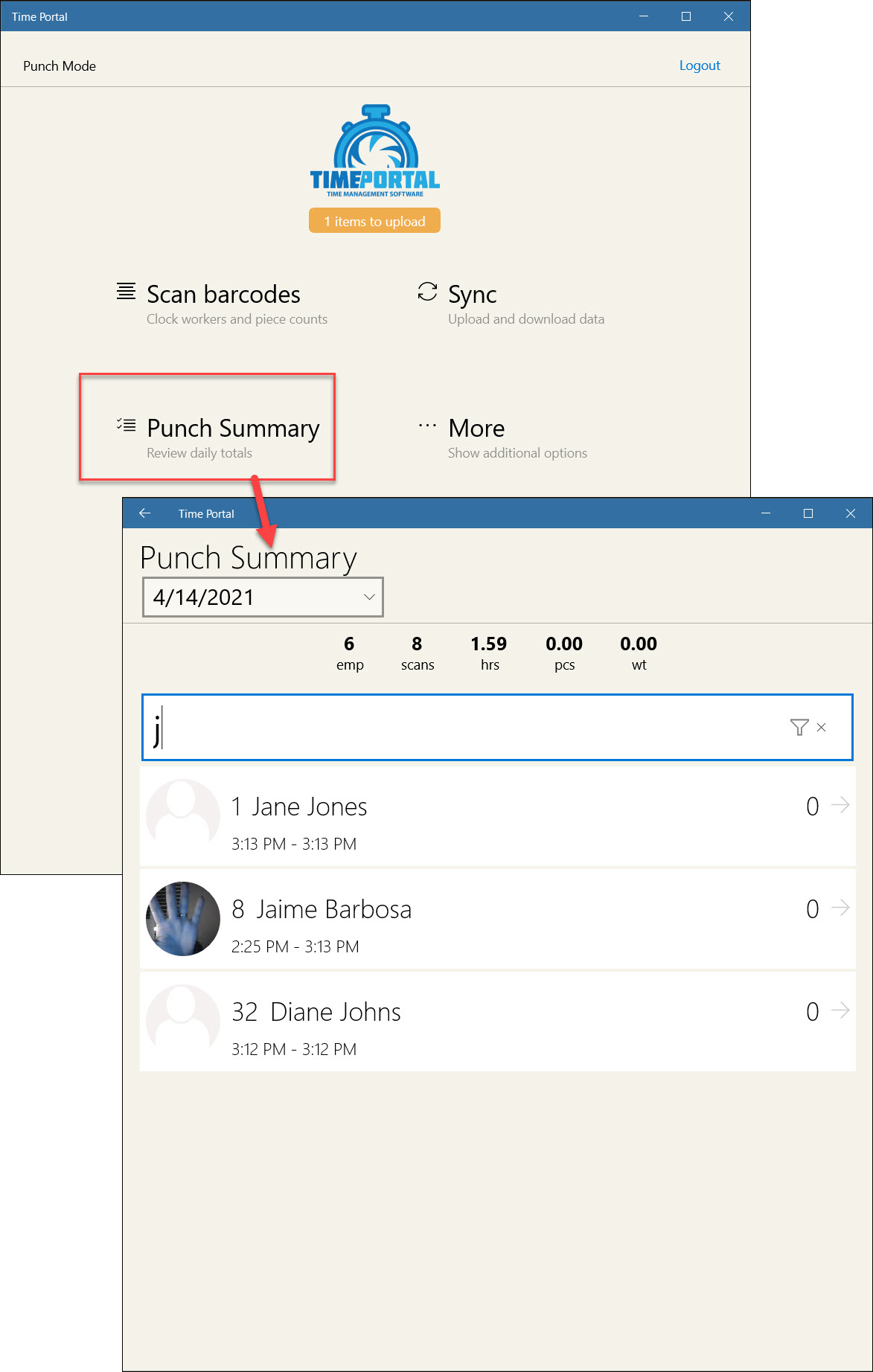 You can also modify settings to change the order in which employees are listed in the Punch Summary Screen. For example, if you wish to have the employees listed by ascending Employee Number, just change the "Sort Employees" preference in the Settings Screen as illustrated below.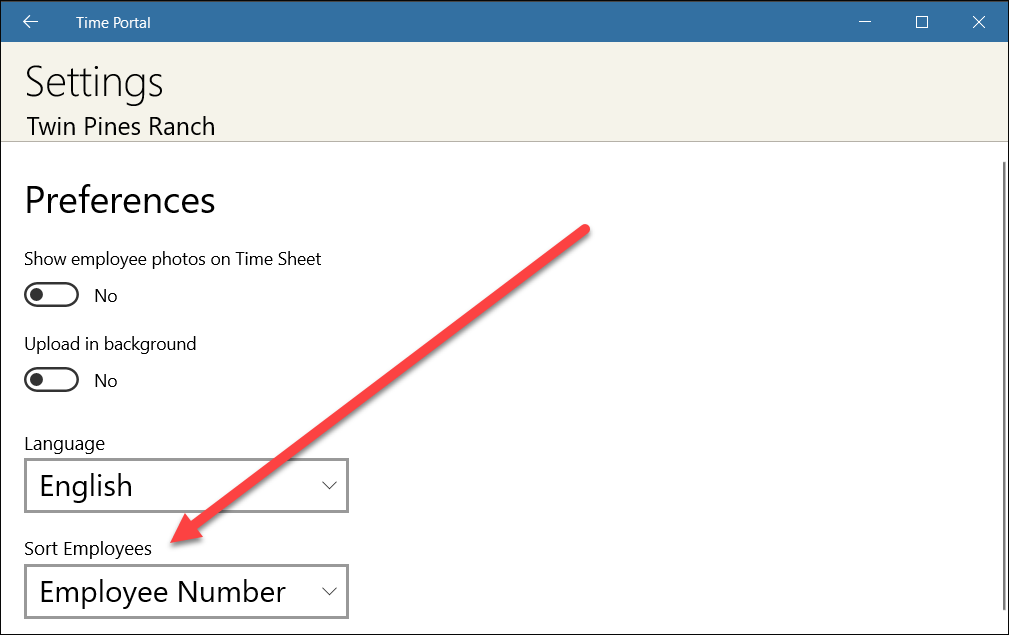 Notes:
Recall that the Punch Summary screen shows a summary of activity for the selected date on the current device. If multiple devices are used and have not been synchronized, it will be necessary to review the Punch Summary for other devices to get a picture of all activity for the day. Using the Time Portal Web Application, you can review the aggregated data across all devices.
Now easier to load the Scan History Screen
When using the Scan Screen in Punch Mode, the button at the lower right-hand side of the screen will display the Scan History which lets you review scans (punches) for the day. Now you can display the Scan History by tapping the button or anywhere on the scan history preview list as illustrated below.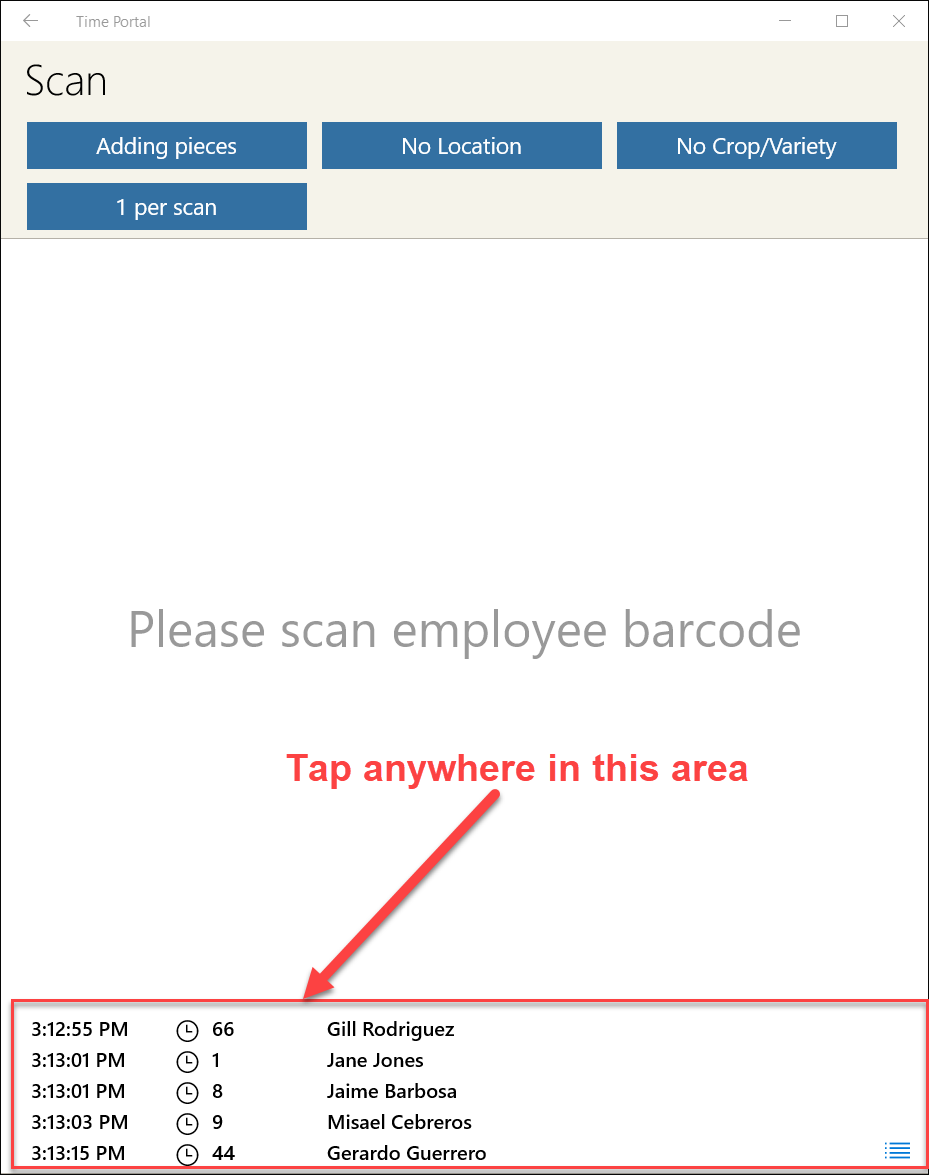 More data on the Scan History Screen
The Scan History Screen previously displayed only the most recent 1,000 scans. Now, the screen shows all scans for the selected date. The information is presented in descending scan time order so you can scroll to the bottom of the list to review punches from the beginning of the day.