Time Portal Mobile version 2.12
New
Predefined Notes
The Time Portal Web Application recently introduced a "Predefined Notes" option on the List menu that allows for the creation of standard phrases that may be regularly entered into Time Sheet Notes. This feature is intended to be a time saver for crews that are required to provide documentation that describes field conditions, work activities and other information that must be conveyed to the back office.
In this update to the mobile app, a button will appear near the top of the Edit Notes screen if any Predefined Notes have been created.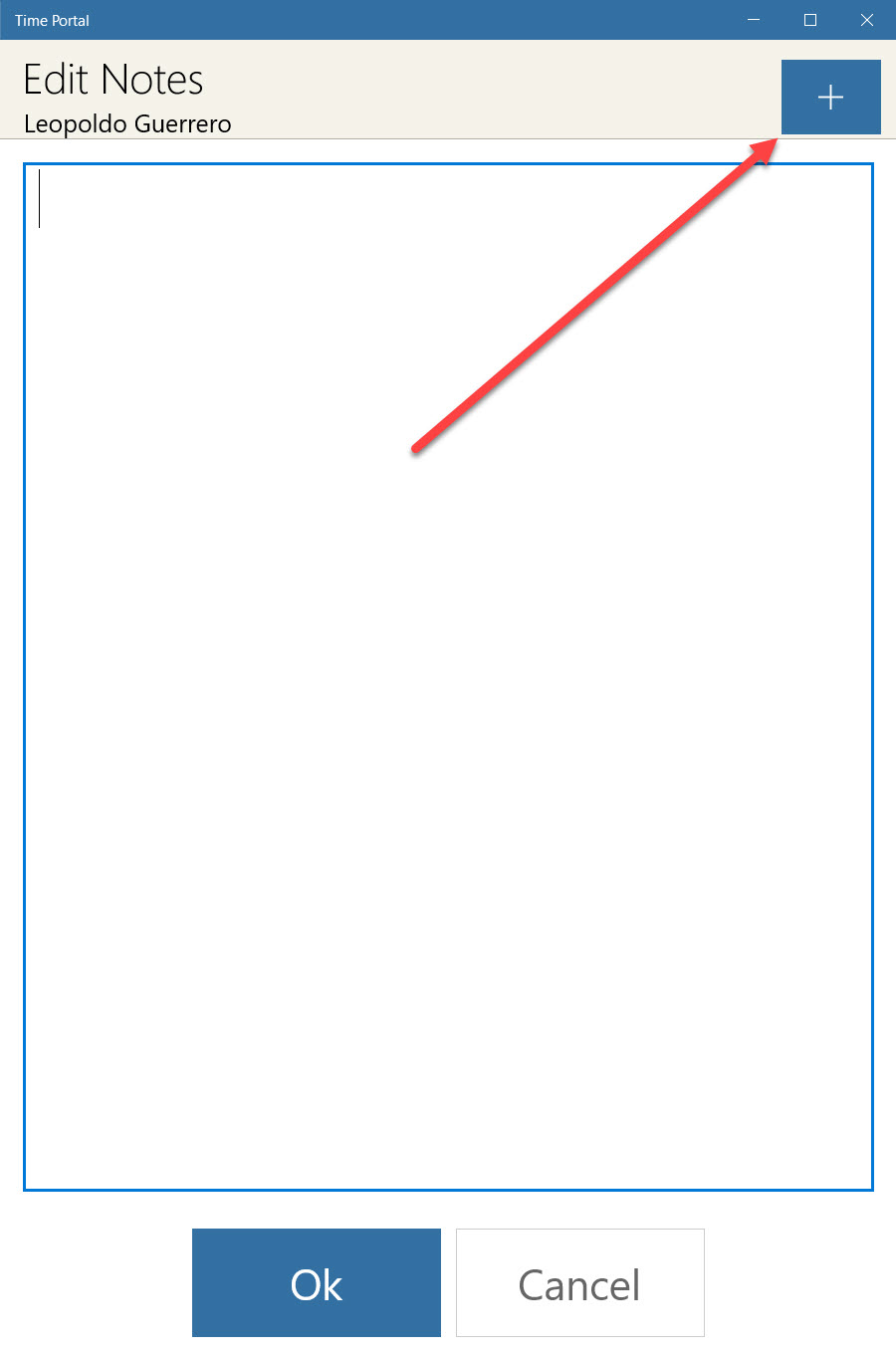 To add a Predefined Note into a Time Sheet's notes, just tap the "+" button to display the screen which is illustrated below. Each item in the list displays the name of the note as well as the text that will be included once the note is selected. If a Spanish version of the name has been defined, it will be displayed in place of the English name when the mobile device user has selected the Spanish language preference.
Click the Ok button to use the highlighted note.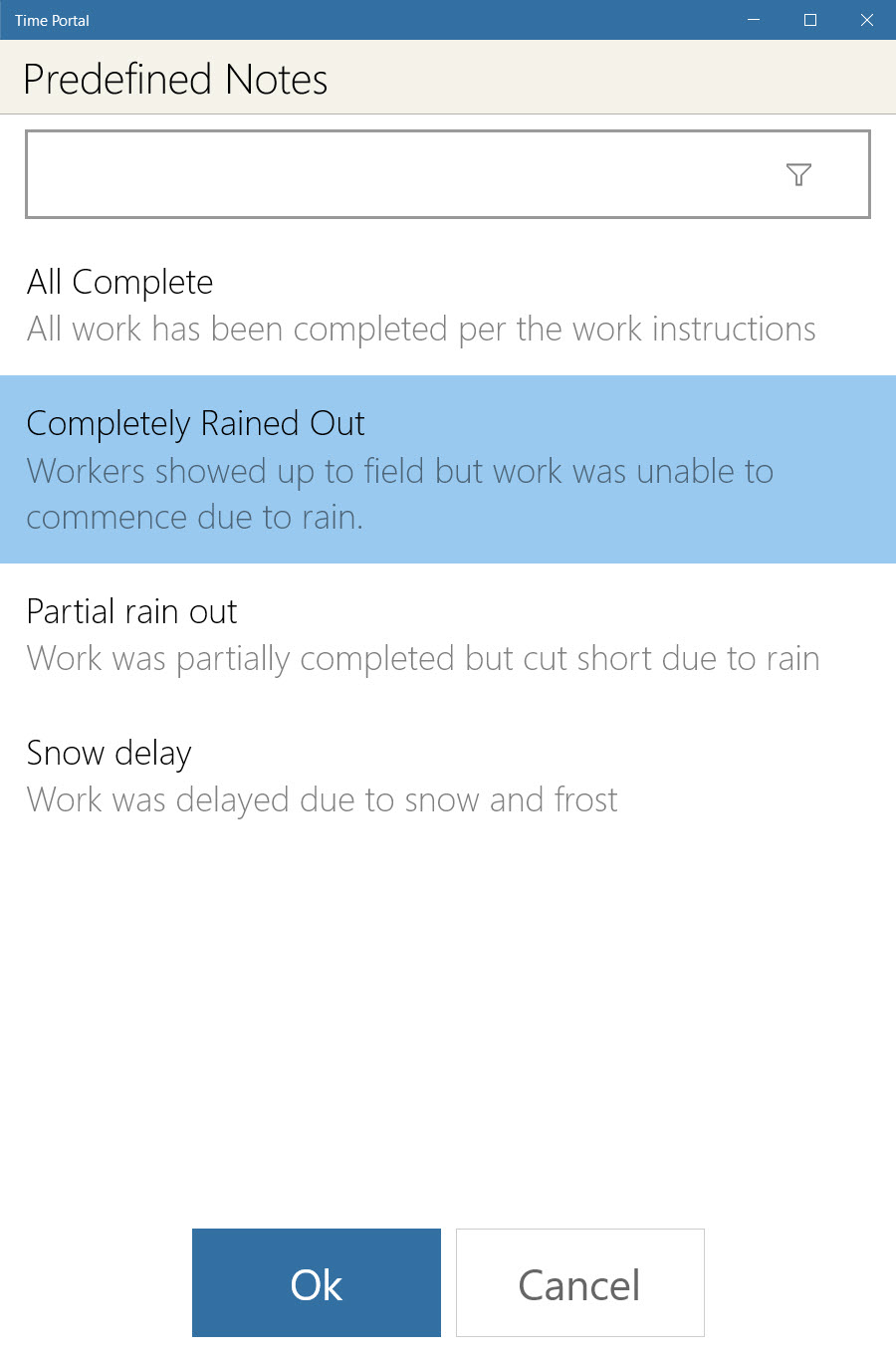 As illustrated below, the predefined note's text is appended to the note. The app user may change the note, add text and even append additional predefined notes if desired.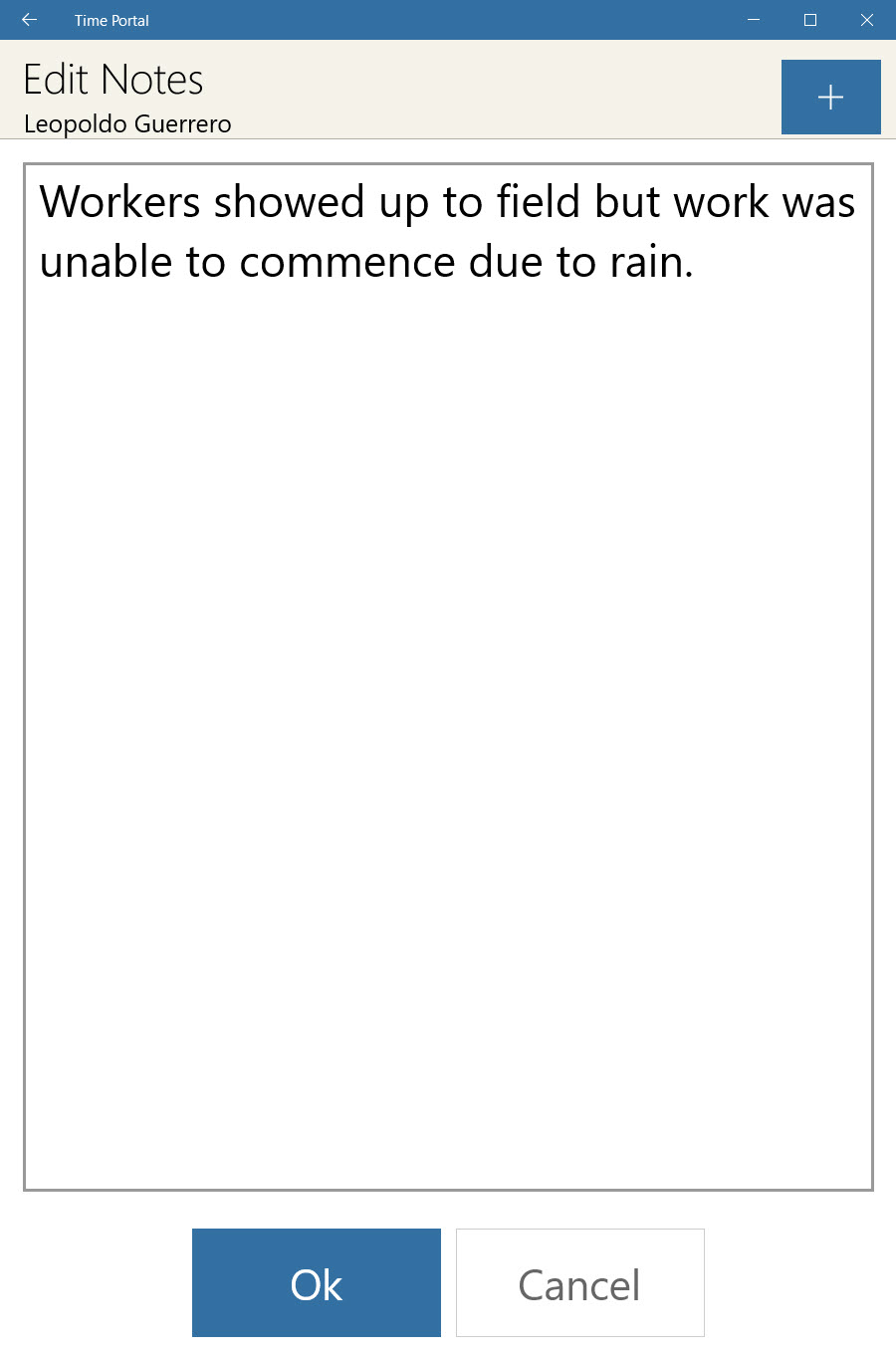 Select Grower Option
The Time Portal Web Application recently introduced the Growers option on the List menu. This feature allows back office users to create records that describe growers and also to associate locations (blocks) with each grower.
In this update to the mobile app, the Clock In Employees screen now includes an option to select a grower. This is a non-required option but if you do select a grower, it can be used to filter the list of locations as described in the next topic.
Note: The Grower and Location options will only be displayed on the Clock In screen when "Track Locations" is set to Yes in the My Company screen within the Time Portal Web application.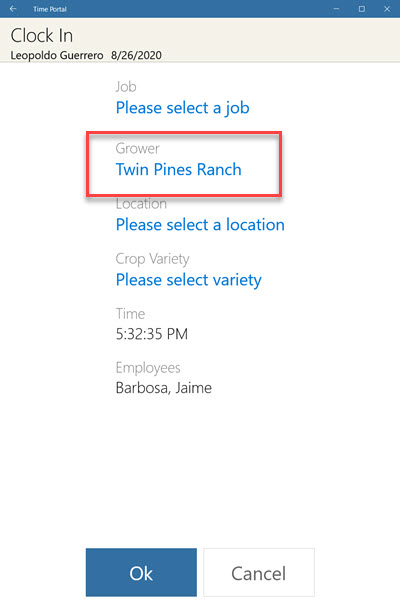 Clicking the option titled "Please select a grower" (or the grower's name as illustrated above) will display the Select Grower screen. Just highlight the desired grower and tap the Ok button to select the grower.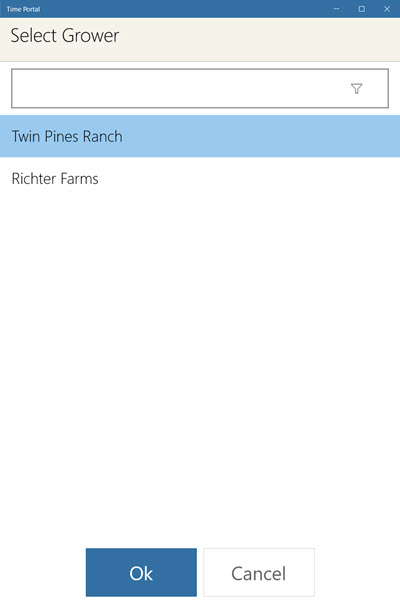 Select Locations for a grower
When a grower has been selected, the Select Locations screen will include a toggle switch with the name of the selected grower as illustrated below. When toggled "on", the list will be filtered to include only the locations that have been associated with that grower (within the Time Portal web application.)
Note: If no locations have been associated with the grower, the list will not be filtered by any grower.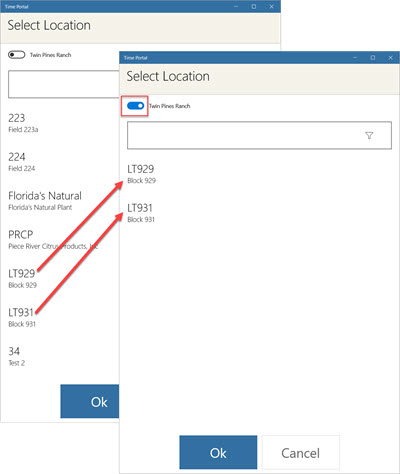 Fixes
Bug fix. Reason code no longer stamped if workers have met daily worker contract hours
Bug fix. Reason selection now appears on Approve Time Sheet screen.
Bug fix. Now preventing users from entering very large numbers into the Hourly Rate field when enabled.