New:
1. Queued Time Sheet Import Template
When downloading a Time Sheet Import Template, you may now choose to Queue the download to be run in the background. This feature may be useful when creating an Excel Spreadsheet for a large crew. With the "Queue" Destination selected, clicking "Download Template" will create a background task which may be tracked in the Notification Drawer as indicated near the top of the screenshot below.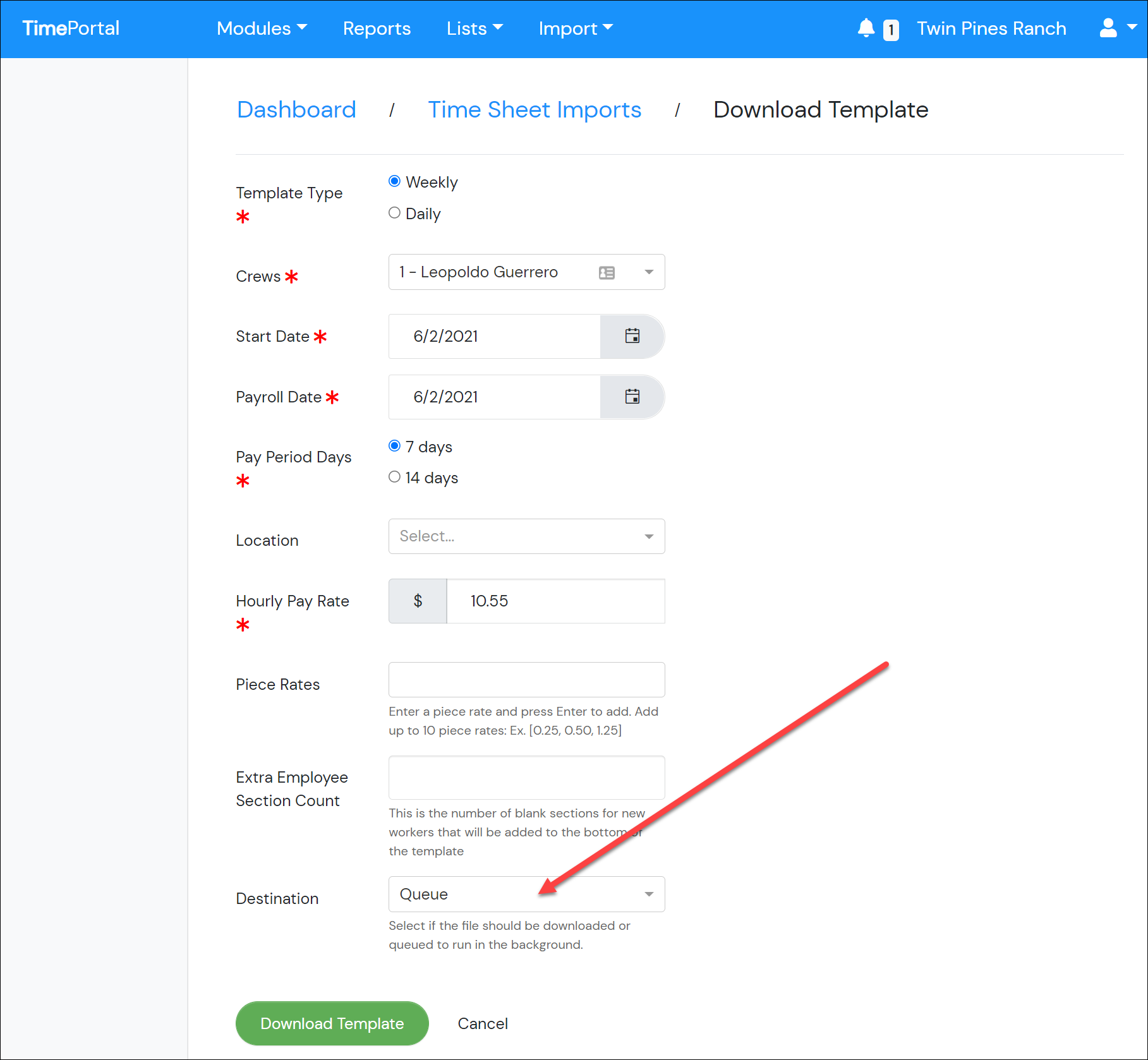 2. Improved Security
When user rights are changed or users are deleted, the system will apply new rights or prevent logins within a 12-hour period.
Improvements:
1. Hours Offered Screen now excludes Inactive Workers
Inactive workers are no longer included in the list shown on The Hours Offered Screen.
2. Crew Summary Report Improvements
The Crew Summary Report now includes a cover page that summarizes totals such as Hours, Pieces and Pay. Separate detail pages are created for each crew and include a summary of Hours, Pieces and Pay for each Grower, Job, Location, Crop/Variety and Piece Rate across the reporting period.
Fixes:
- When importing an Excel Time Sheet, values in the Hours Offered column may be specified to override default values.