New
1. We have reconfigured the menu layout
The primary applications are being moved into a drop down menu called Modules as seen below.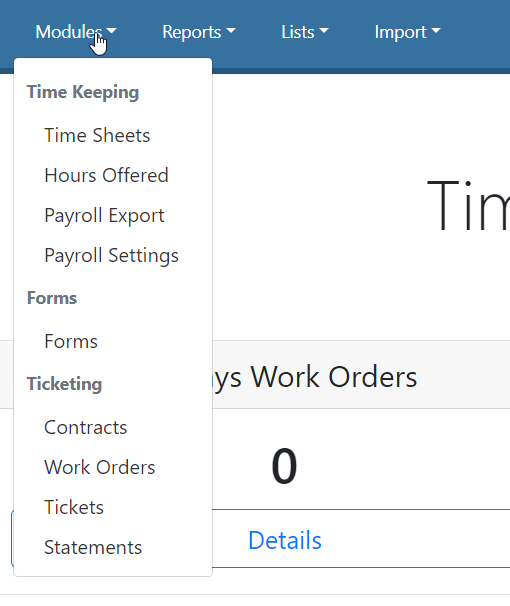 The reports are still under the Reports menu.
The Setups menu has been renamed to Lists.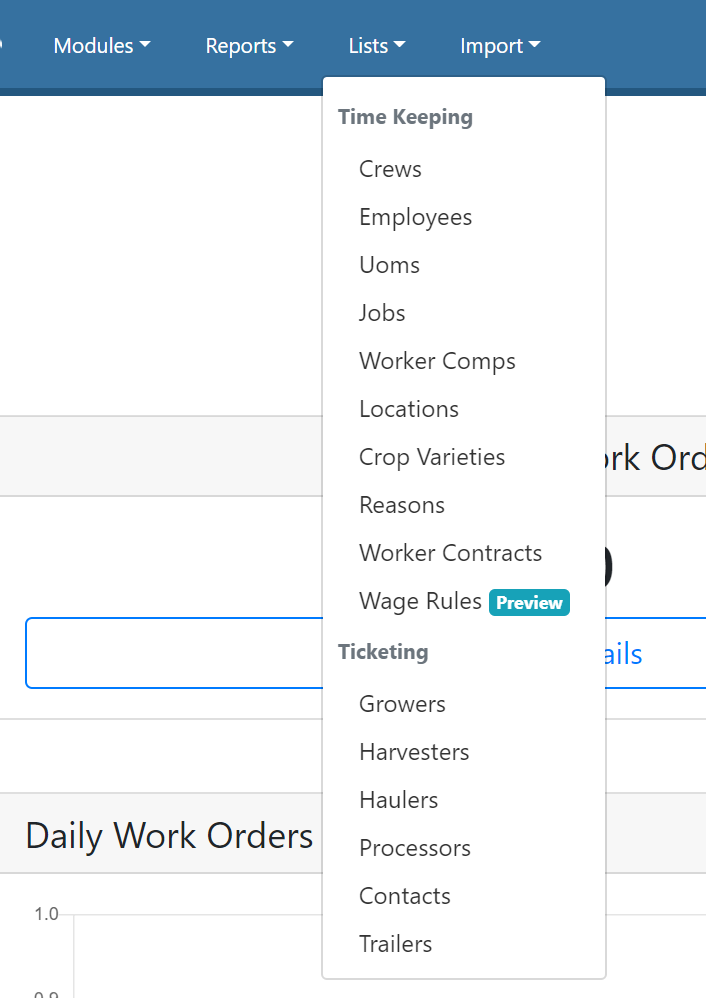 The Imports link is now a menu that contains two items. First, is the original import program and the second item is the new Time Sheets Import program.