New:
1. A new setting was added to the company screen that will enable or disable the ability for a crew leader to manually edit punch times on the mobile software.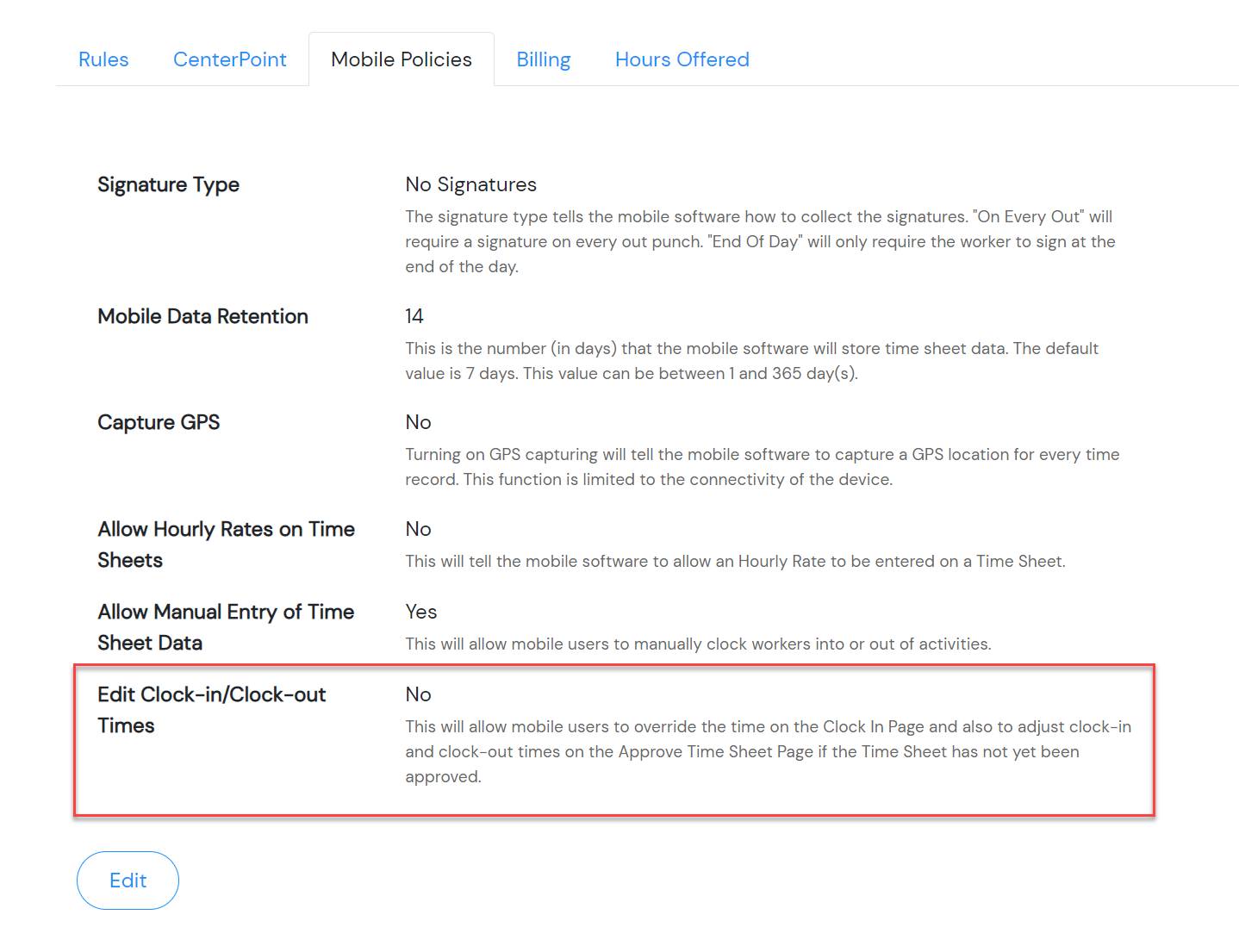 2. Crew leaders can now manually enter punch times on the mobile software.
Improvements:
1. The Time Sheet Import Template can now be generated with the preferred employee name presentation. A select option was added to the template screen that allows the user to choose either to have the name displayed by "First Last" or "Last, First".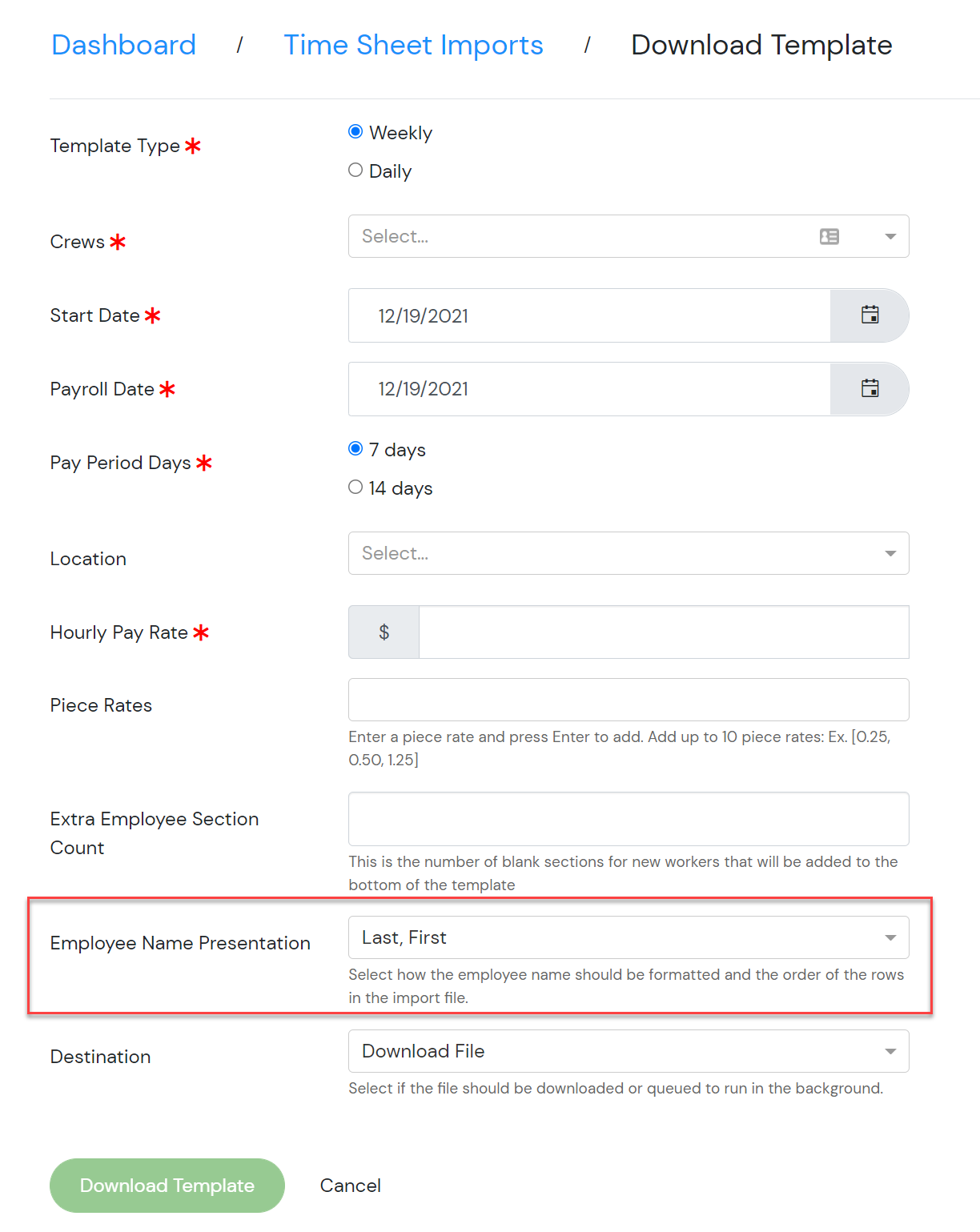 2. Added the ability to change the time sheet date without updating all associated time records. A confirmation dialog will now display giving the user the chance to decide whether or not they would like the time records updated as well, or to cancel out of the update all together.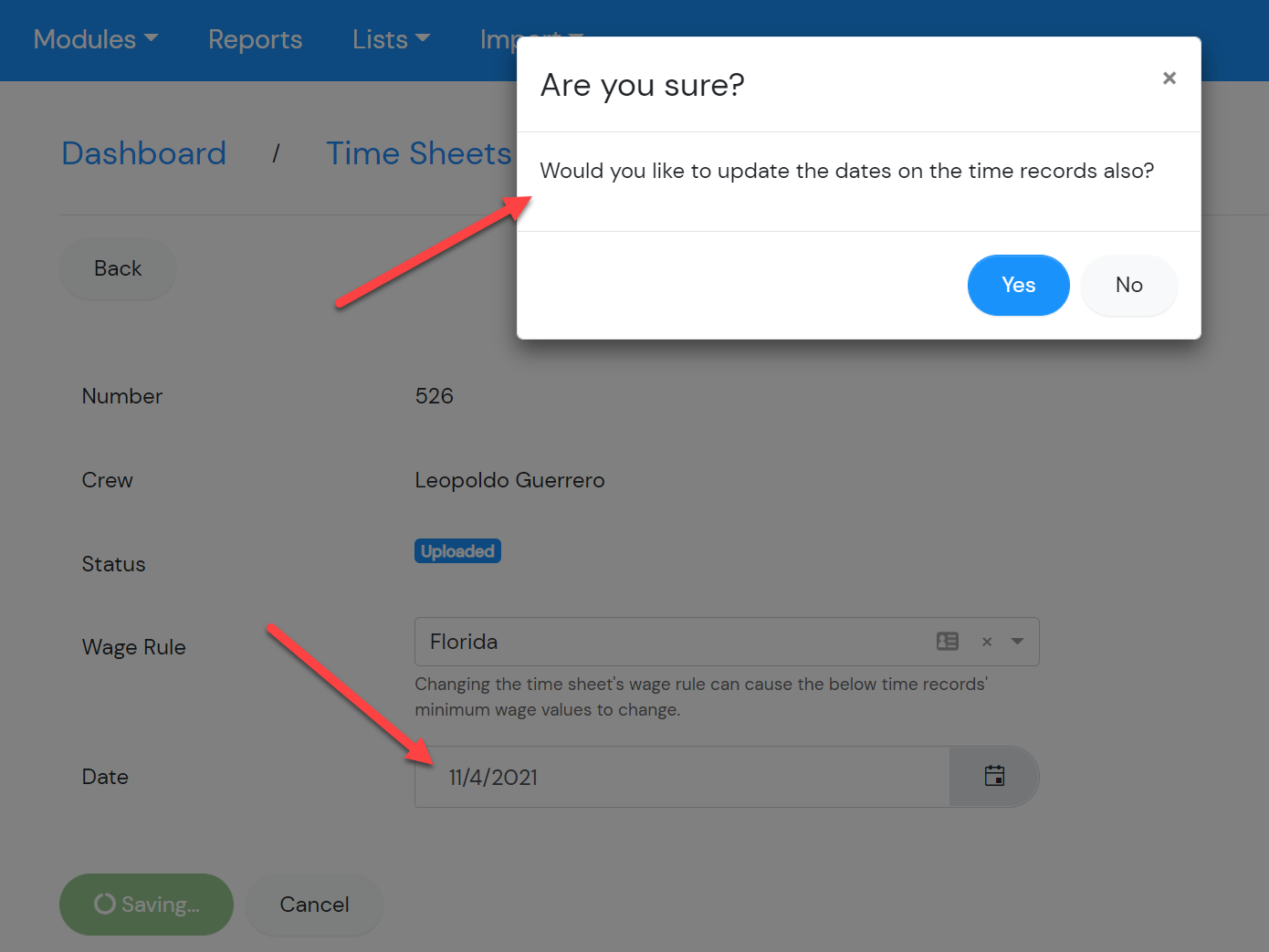 Fixes:
1. Fixed bug where time sheet date in edit mode was displaying UTC date instead of the local date.