For jobs that pay by the number of pieces, Time Portal Mobile provides rapid entry options for incrementing piece counts using a barcode scanner or entry/adjustment of pieces in various screens of the application.
Add or modify pieces for an employee
To edit piece counts for each employee:
1. Start by tapping the Menu button on the Time Sheet screen to slide out a tray of menu options.
2. Tap the More Options button.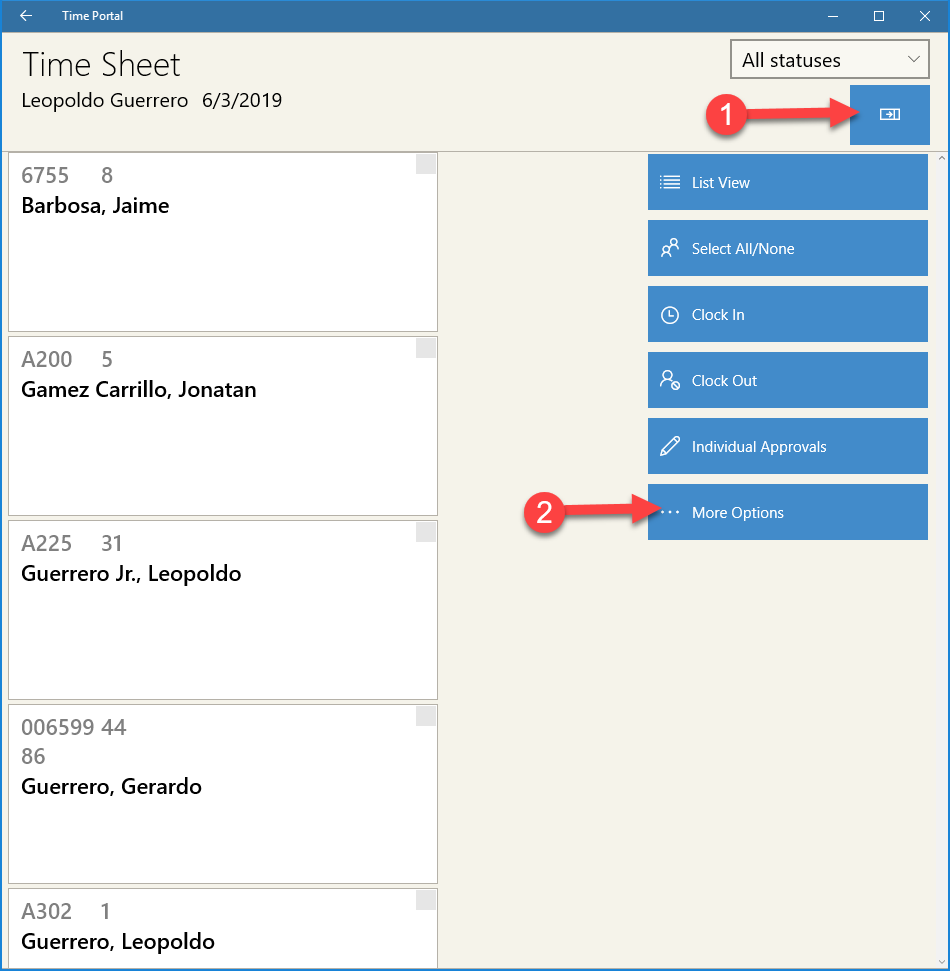 3. Tap the Summary button. The Summary screen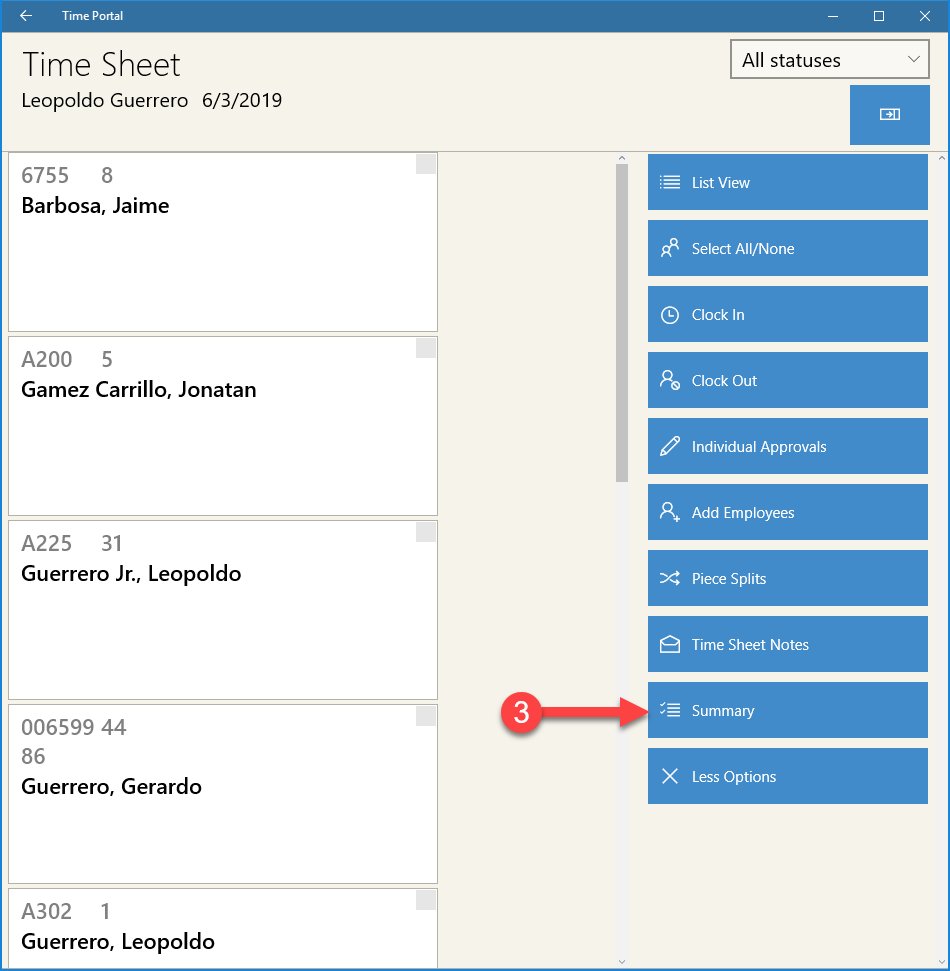 The Summary screen will display a summary of the work performed by worker. If the Job worked is a piece job, then on the right hand side of the screen will be the piece counts collected by each worker. The number will be in a blue text.
1. Tap on this blue text.
2. The piece count overlay will be displayed and the worker's pieces can be entered or adjusted.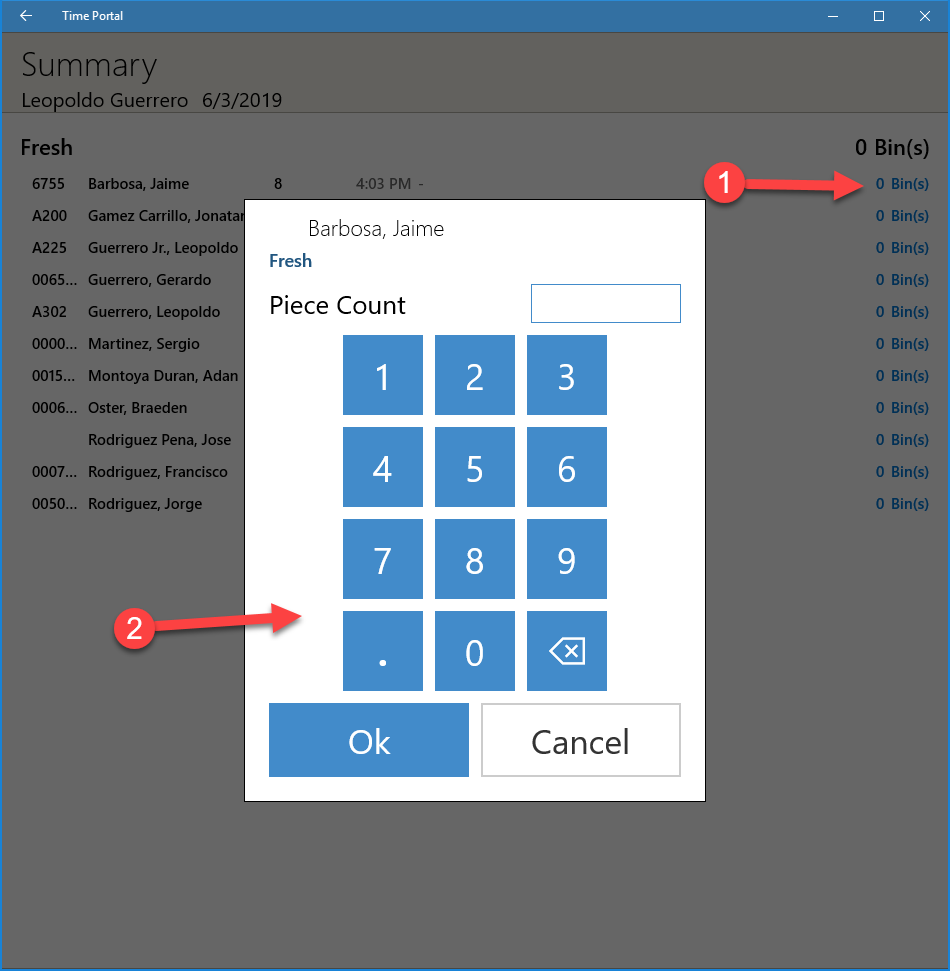 The Piece Count overlay
This is a pop-up screen that lets you enter the total number of pieces that are credited to the selected employee. After entering a number, just tap OK to save your changes.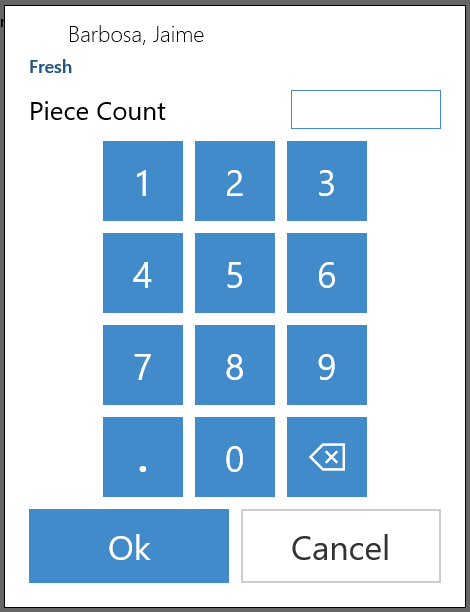 The Approval Screen
The Approve Time Sheet screen can be used to edit the number of pieces and rates for a worker for any of that worker's activities for the day. Once you've edited the number of pieces, you can use the "Back" button to exit that screen without having to perform the approval.