If you need technical support, you may be asked which version of Time Portal Mobile you are using. This information is available by selecting the About option on the Administration screen.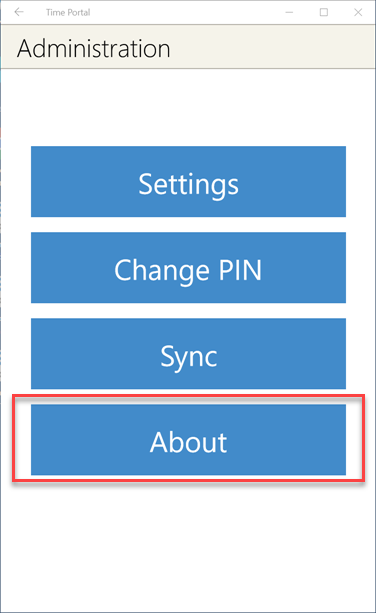 The About option will display the About Time Portal screen described below.
Version number
As illustrated, the Version number is displayed on the About screen.