This article will cover how to install Time Portal Mobile from the Microsoft Store on a Windows 10 device.
1. Type "store" in the windows search box on the bottom left corner next to the start button.

2. Click on the Microsoft Store app that appears in the list.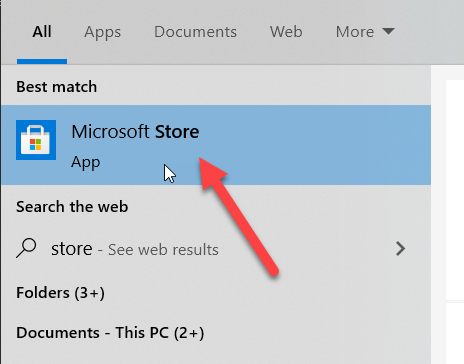 3. Click "Search" in the top right corner of the Microsoft Store app.

4. Type "Time Portal" in the search box. The app should display below the search box. Click on the app.
Note: if the app does not show up below the search box, click on the magnifying glass or press enter on the keyboard. This will perform a search. Find the Time Portal app and then click on it.

5. Once on the Time Portal app page, click on the "Install" button.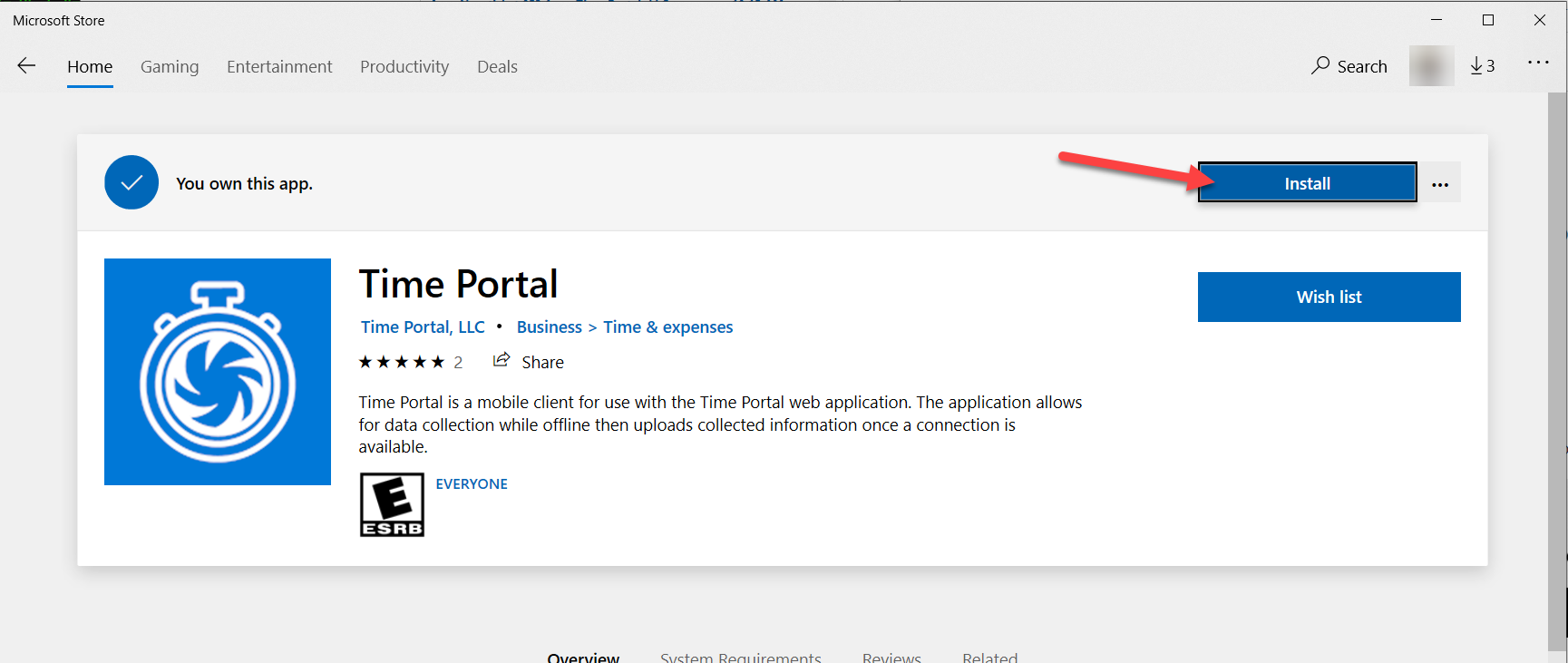 Time Portal Mobile has now been successfully installed on your device.