As information is collected within the Time Portal Mobile app, it is stored locally and uploaded either when you synchronize or when you upload Time Sheets. You can set Time Portal to upload in the background by turning on the parameter on the Settings screen. This will cause Time Portal to check every few minutes for an internet connection and upload when connected.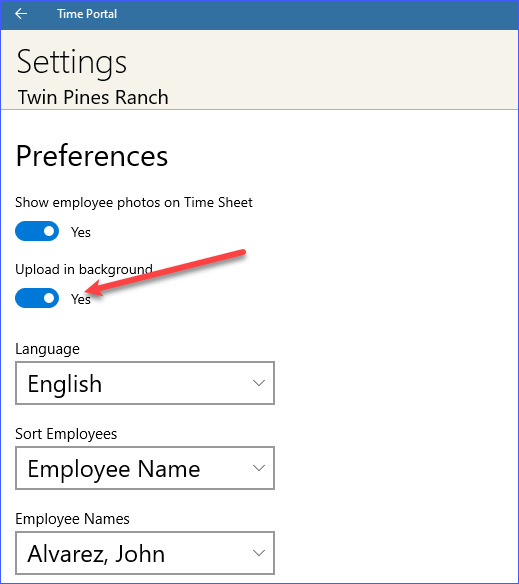 If you would like to know when you last synchronized, just select the About option on the Home screen.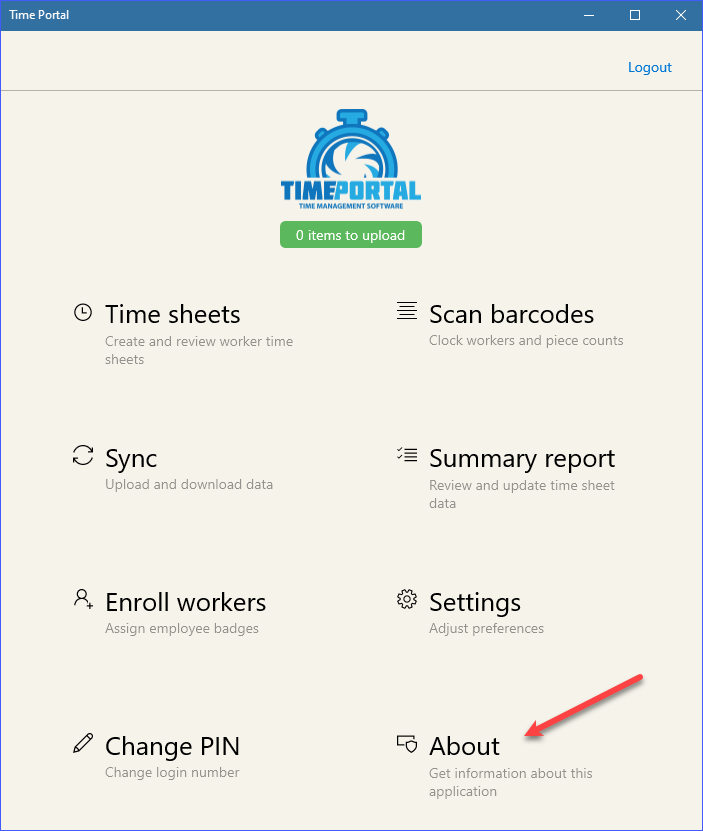 As illustrated below, a message displays the last date and time of synchronization.
The Last Sync message is shown on the About screen
Notice the highlighted section in the illustration that provides the last date and time that Time Portal Mobile could communicate with the Time Portal servers.