As information is collected within the Time Portal Mobile app, it is automatically uploaded to the Time Portal Servers if a network connection is available. Otherwise, it is stored locally and uploaded either when you synchronize or when additional Time Sheet entries are performed.
If you would like to know when you last synchronized, just select the About option on the Home screen.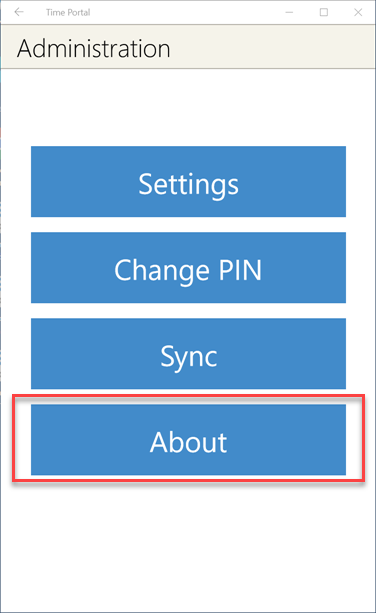 As illustrated below, a message displays the last date and time of synchronization.
The Last Sync message is shown on the About screen
Notice the highlighted section in the illustration that provides the last date and time that Time Portal Mobile could communicate with the Time Portal servers.