To add a user to your Time Portal account, click on your name/company name in the upper right-hand corner of the application. Then, click on Company in the drop-down list. This takes you to the Company Settings page.
Click on the green Manage Users button on the right-hand side of the page.

This brings you to the user management page. Here you can see a list of current users associated to your account, add additional users, and remove users.
Adding a new user
To add a user, click the green Add User button. This will take you to the new user page.
Fill out the form on the New User page. If you have multiple companies setup in Time Portal, a drop-down list will appear at the top of the form. This allows you to select the company to associate with the new user. The Employees drop-down at the bottom of the form allows you to choose an employee to associate with the user. An employee record is required to create a new user. If you do not have an employee record created for this user, there is a link in the help text below the employees drop-down that will take you to the employee page. There you can create a new employee record. Once you have completed the form, click the green New User button.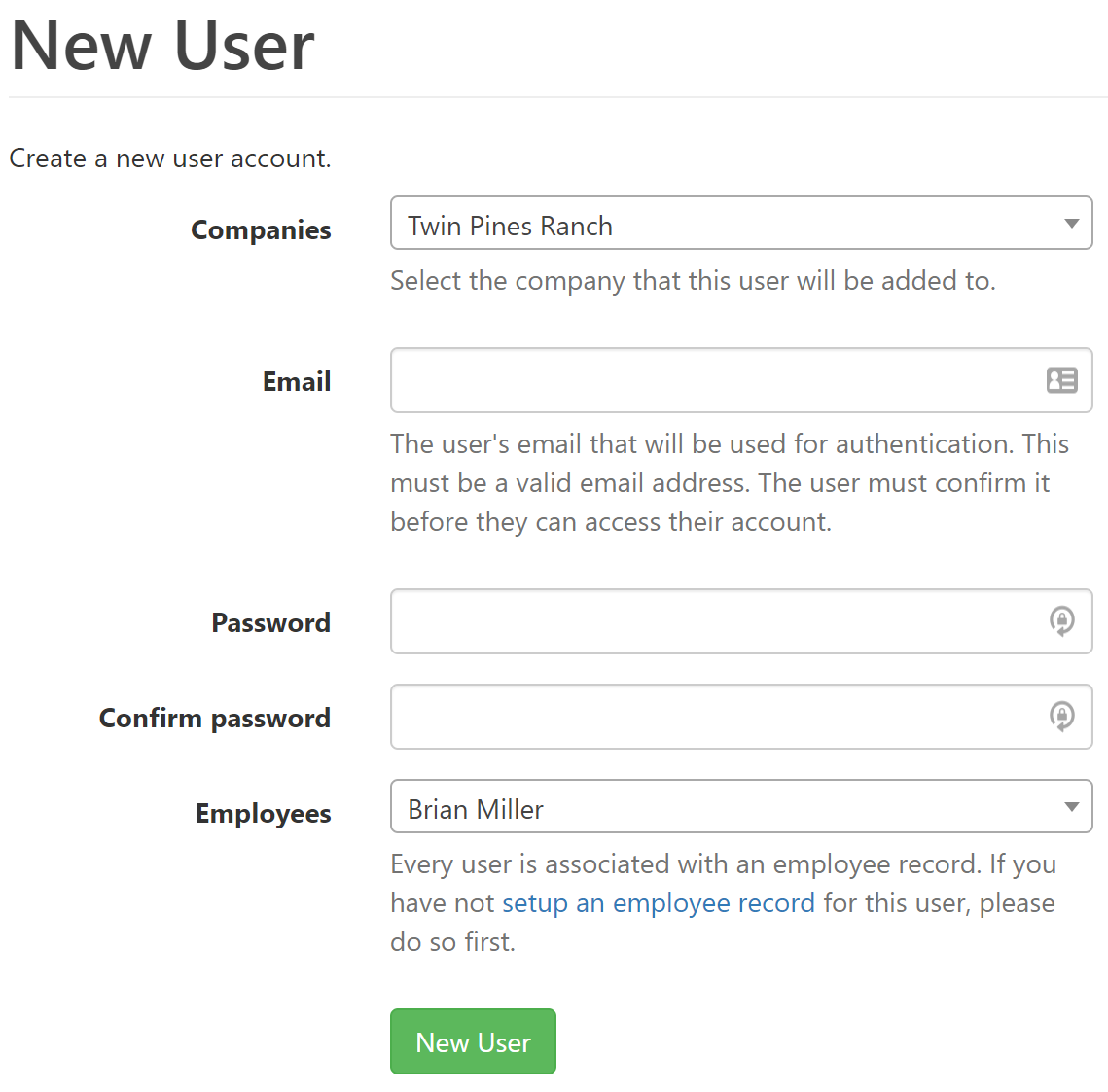 Removing a user
To remove a user click on the red Delete button next to the user's name on the user maintenance screen. This will remove that user from the system. Note: All the users audit trails will remain in the system.