Time Portal has the ability to track multiple companies within your account. Note: You may or may not have this option depending on your account type.
To add a new company to your account, click on the dropdown next to your name/company name in the upper right-hand corner of the application. Then click on Manage Companies located in the drop-down menu. (see image below)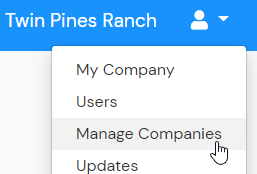 Next, click on the green Create Company button on the upper left-hand side of the Company screen.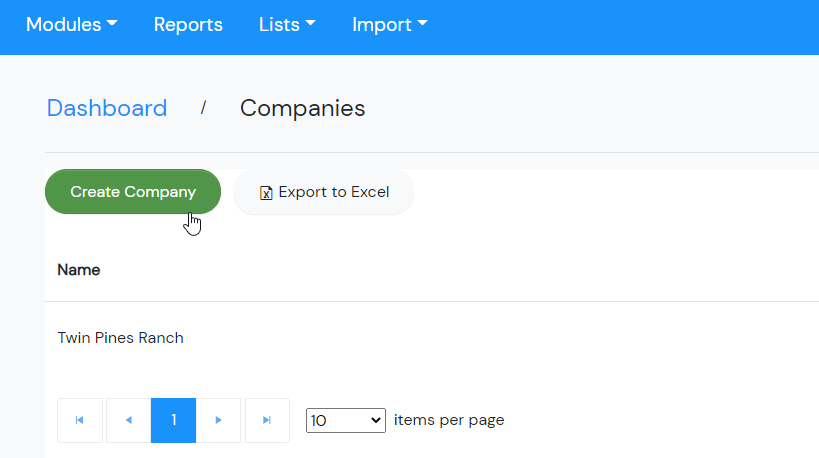 Enter the company's name that you would like to create. Click Save to create the company.