Each Time Sheet includes a general-purpose Notes field that you can use to convey information back to the home office. This is a handy feature for documenting adverse weather conditions or other unexpected situations.
Tap "Time Sheet Notes"
To edit or view the notes:
1. Start by tapping the Menu button on the Time Sheet screen to slide out a tray of menu options.
2. Tap the More Options button to view additional options in the menu.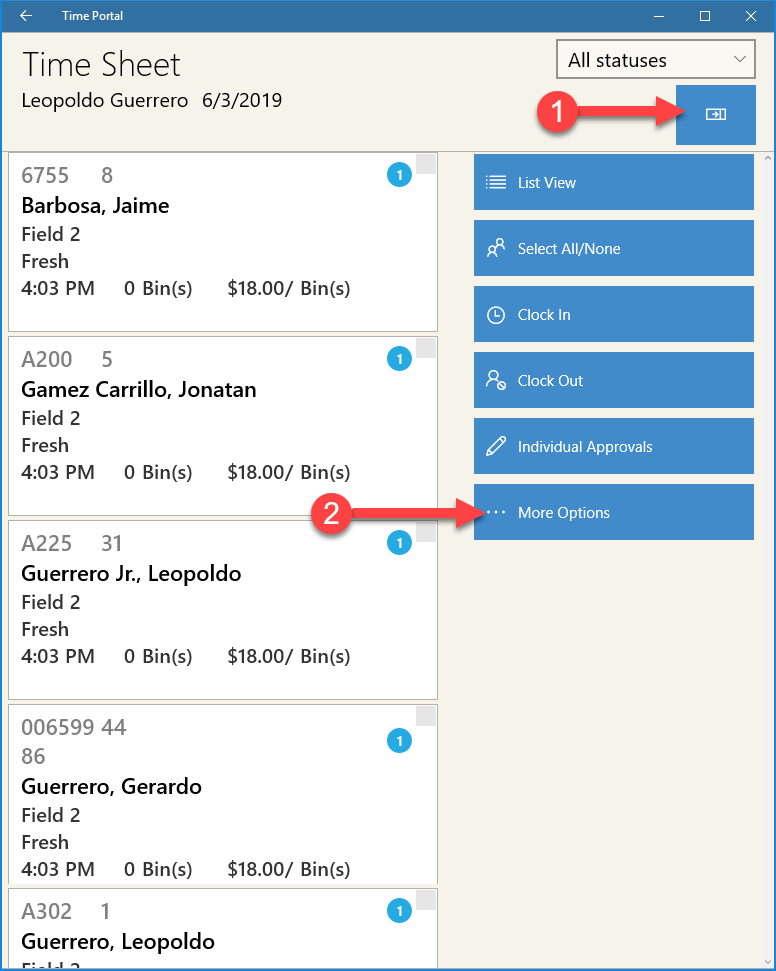 3. Tap the Time Sheet Notes button.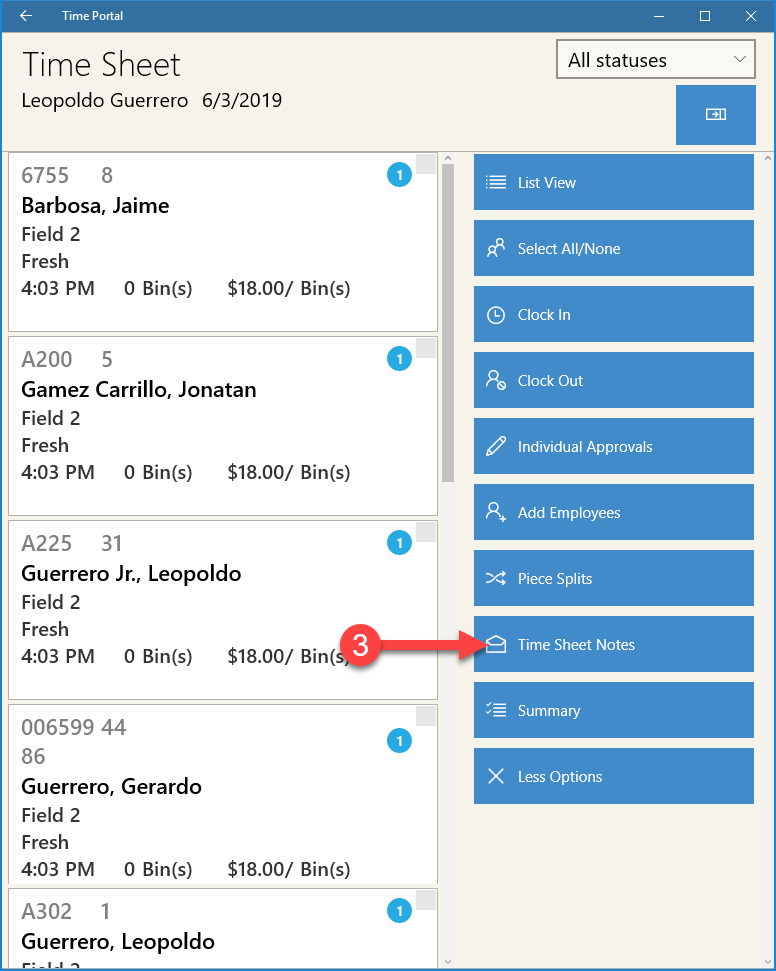 Time Sheet Notes screen
As illustrated, the Time Sheet Notes screen provides a box for entering text from the onscreen keyboard. After entering the desired information, tap OK to save your changes and return to the Time Sheet.