Badges can be assigned on the tablet in the field. This can be helpful if a worker has lost their badge and needs a replacement. If you have extra badges, you can quickly take a badge and assign it to that worker so they can continue working without delay.
Assigning worker badges
To assign a badge to an employee, start by tapping the Enroll workers button on the Home screen.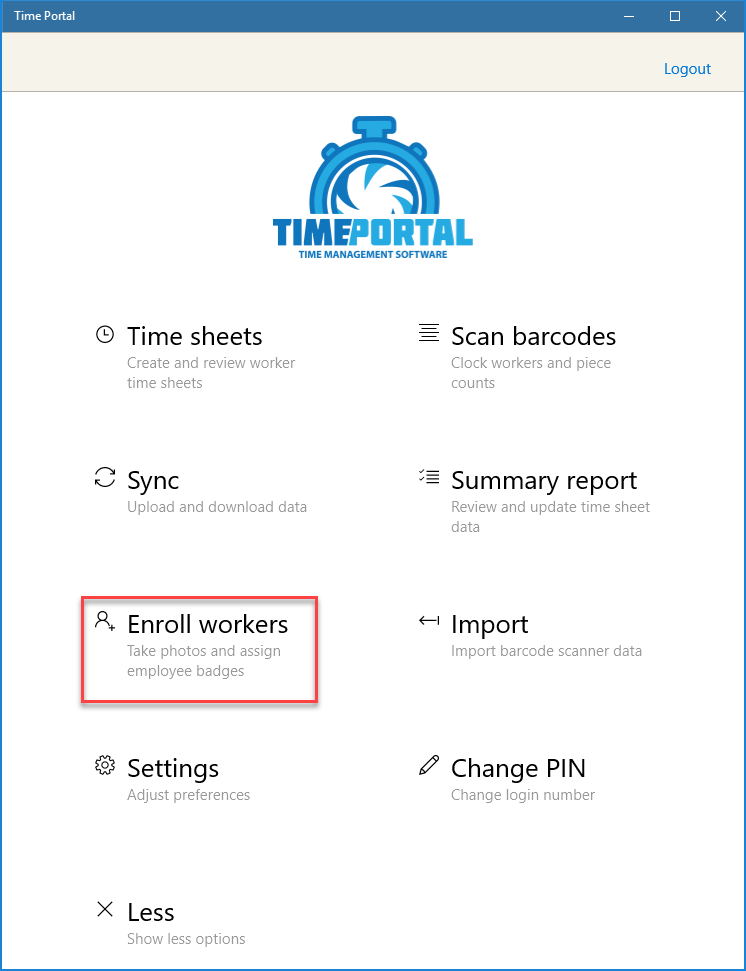 On the Enroll Workers screen, there is a drop down list of Crews. The selected crew's workers will be displayed in the list below.
1. Select the crew that you wish to assign badges for.
2. Tap the badge number next to the worker or
3. Tap the Assign Badge link next to the worker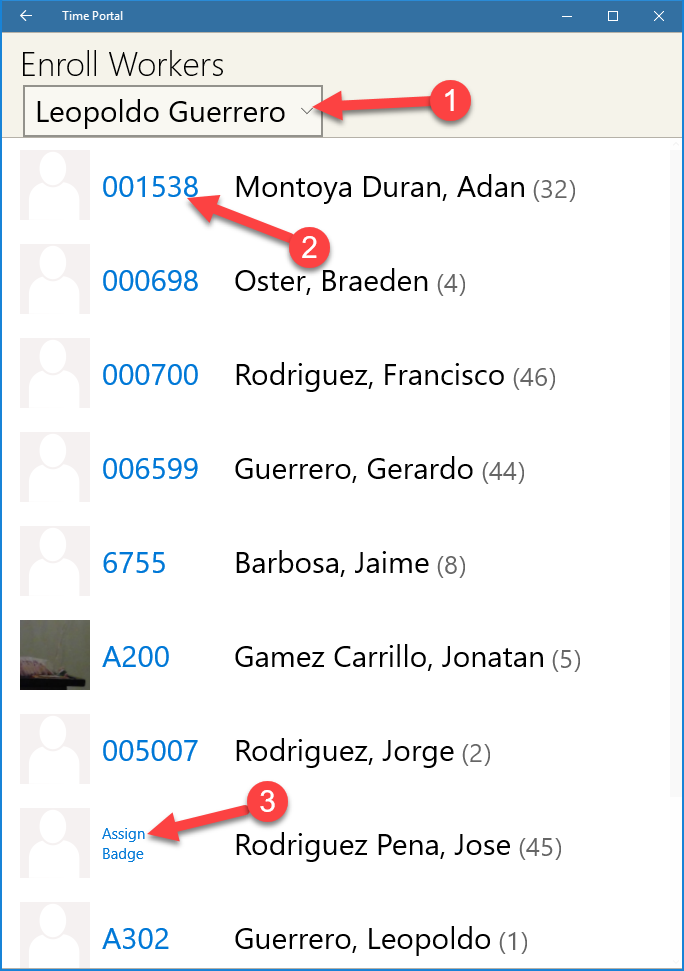 Once on the Assign Badge screen, either scan the new badge or enter it's number into the badge number field, then click OK.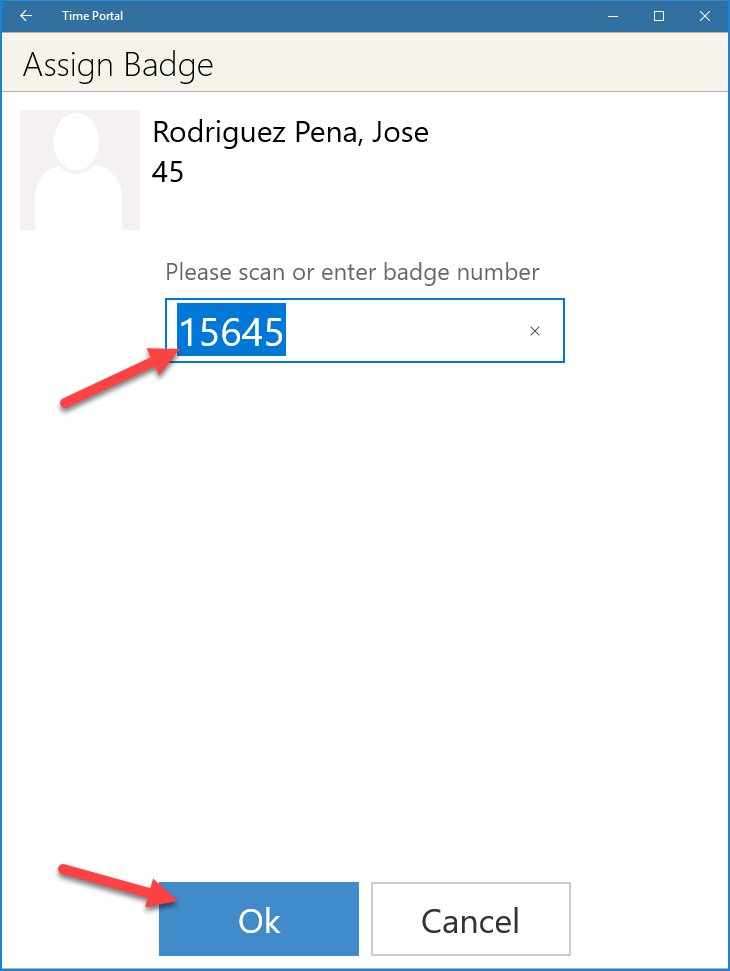 Once you have clicked OK, you will be returned to the Enroll workers screen where you will notice the badge number has been assigned to that worker.