The Worker Contract Employees report lists the contract, the employees assigned to the contract and the start and end date of the contract for each employee.
To print the Employee Hours Offered report, click the Reports drop-down menu at the top of the screen. Then click Employee Hours Offered.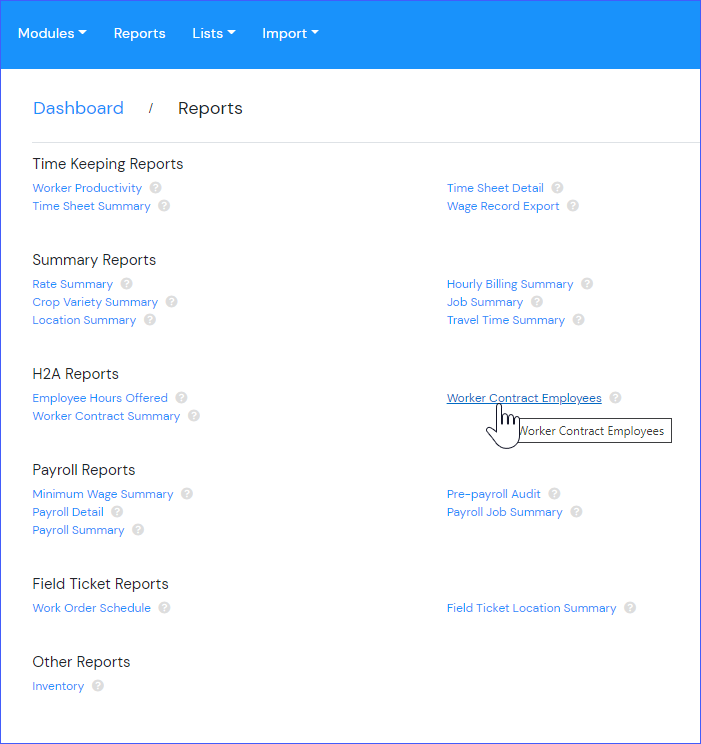 To print, you must select one or more contracts and can also select the crew/crews or employee/employees and the contract status which is active or inactive employees. It can also be printed as a PDF or Excel spreadsheet.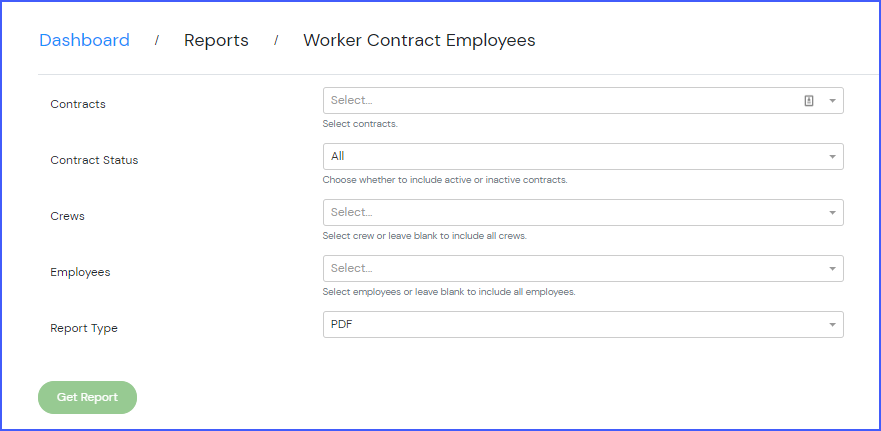 The Report will print by Contract # (1), list the Employees assigned (2) and their Start and End Date (3) on the contract. If selected in the print options, the report will display whether or not the employee is Active (4) on the contract.