The purpose of the Rate Summary report is to provide an overview for each employee of the Regular Hours worked, Pieces and Piece Hours worked for the date range specified. The report prints in an Excel spread sheet format.
To print the Payroll Summary report, click the Reports drop-down menu at the top of the screen. Then click Rate Summary
.
The parameters for printing the Rate Summary are Start and End Date (usually the pay period dates), Crews, Employees, Time Sheet Statuses (Uploaded, Approved, Complete) and Report Type (the report is generated as anExcel Spreadsheet). After selecting the desired parameters, click Get Report.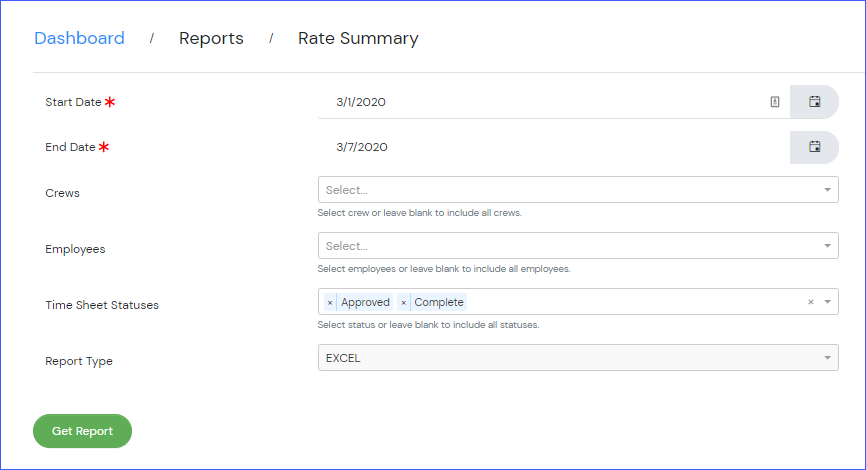 The Rate Summary displays as an Excel spread sheet. It gives an overview by employee (1) of Regular Hours worked (2), Total Pieces (3) and Piece Hours worked (4).