This article covers how to uninstall Time Portal from your computer/tablet.
1. Start typing "time portal" in the Windows search box located on the bottom left hand corner of your screen.
2. The Time Portal app should display in the list of results.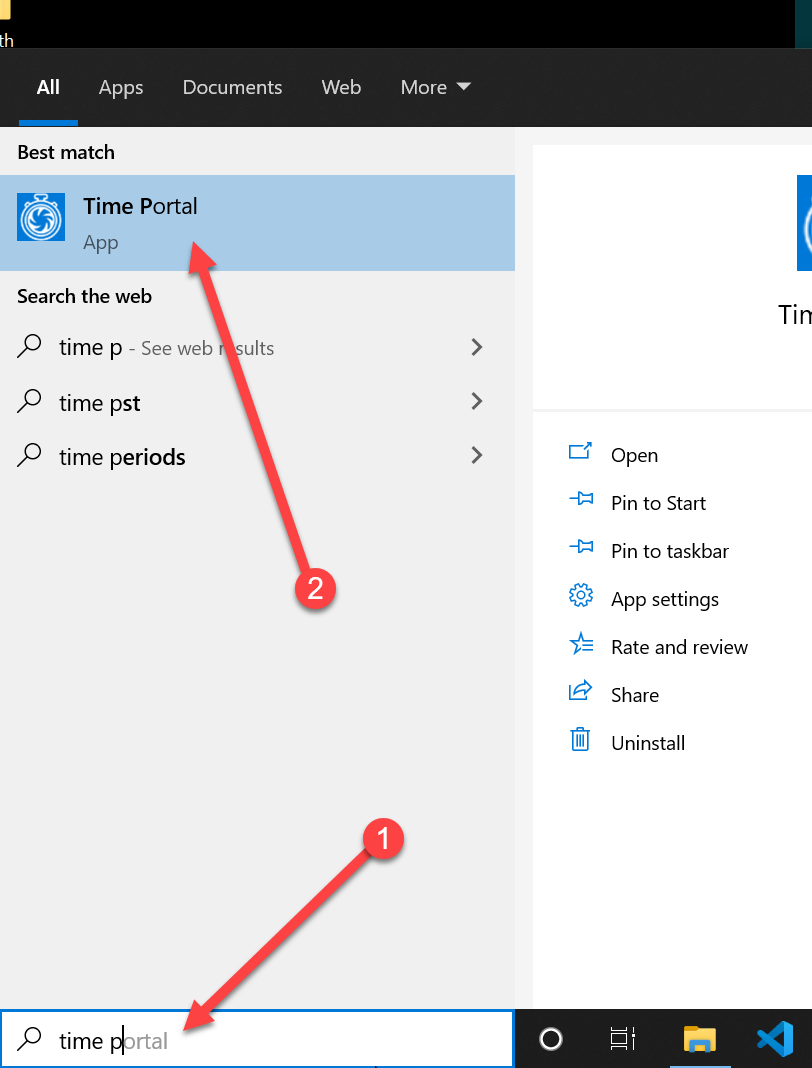 3. Right click on the Time Portal app in the list of search results.
4. Click Uninstall from the list of options.