The Billing Summary Report provides daily billable amounts for each location, crop/variety and job type along with the hourly/piece rates paid and effective billing rates based on Billing Rules. The Pdf version of the report includes a separate page for each grower while the Excel version includes additional information that can be used to perform analysis or additional calculations.
This report depends on Billing Rules
This report will only be available when "Enable Billing" has been turned on in the "My Company" page. Please see the topic Getting Started with Billing for more information.
As illustrated below, the Billing Summary report identifies the location, job, crop, job and billing quantity for each date along with the hours, piece rates/counts, makeup pay and billing amount. Notice that a separate page is provided for each Grower and includes a grand total of billing for the selected filter criteria.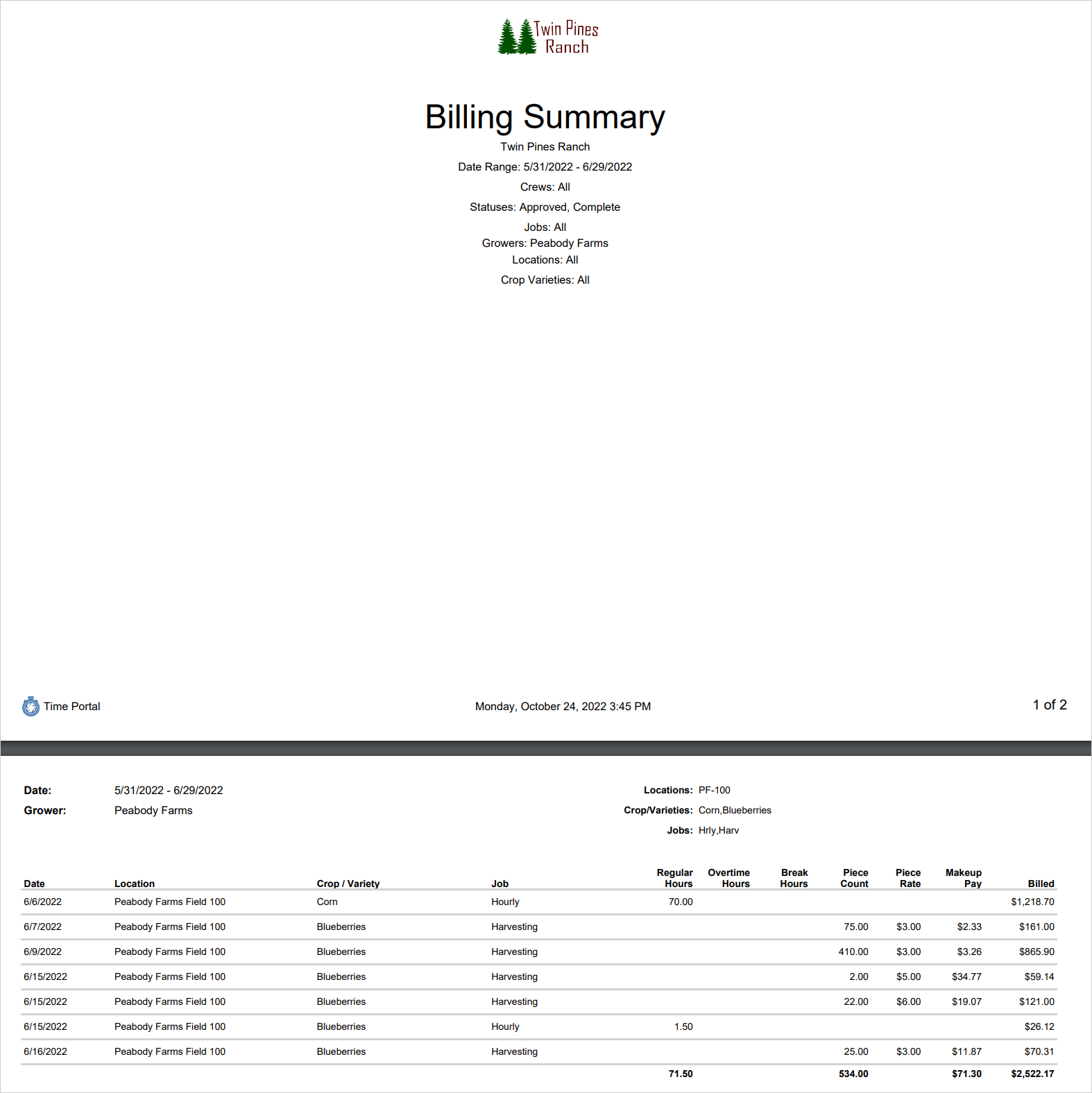 To print the Billing Summary Report, click the Reports drop-down menu at the top of the screen. Then click Billing Summary.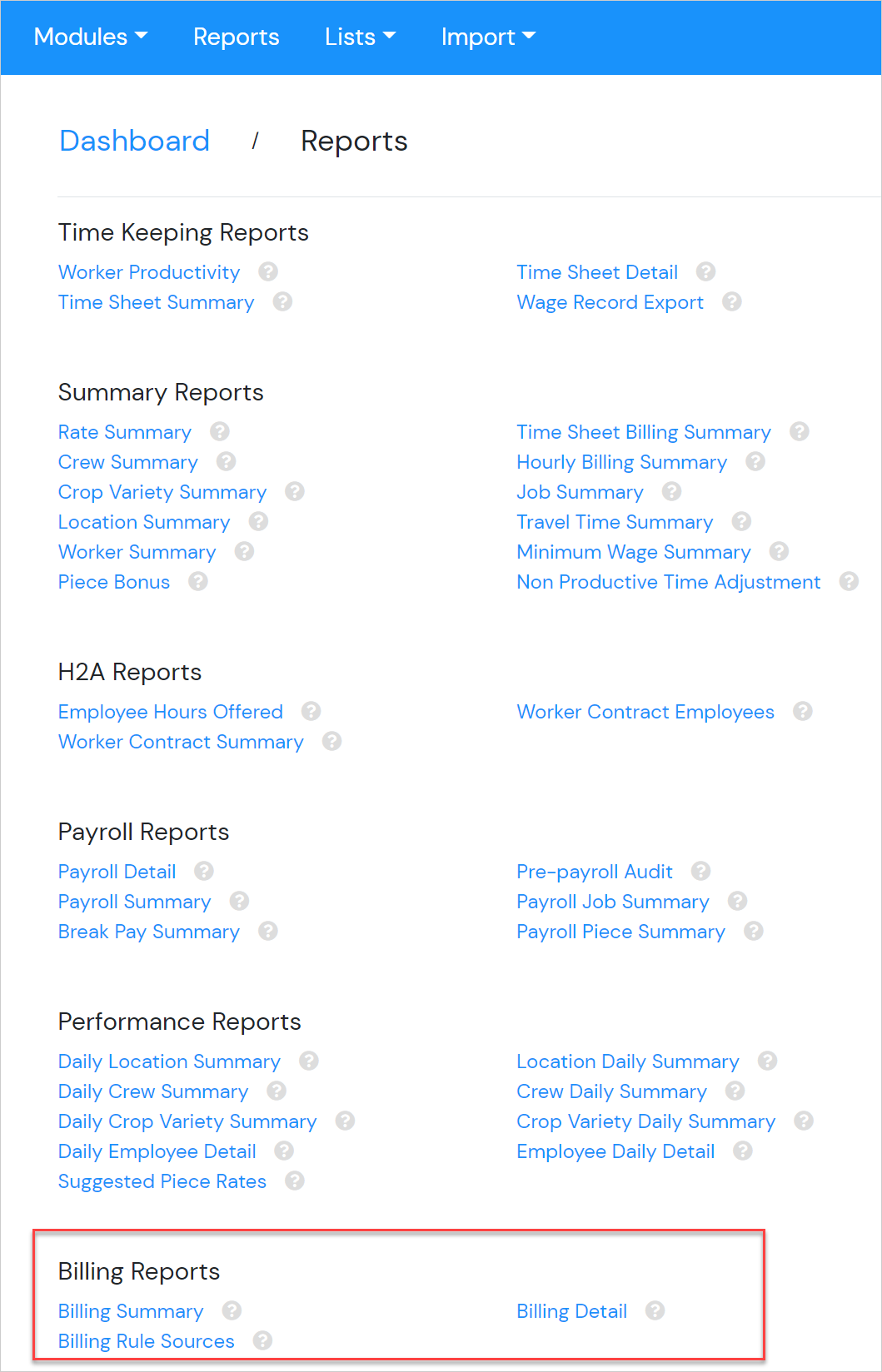 On the Billing Summary page, please specify a date range and (optionally) any crews, jobs, growers, locations or crop/varieties for which you wish to filter the information. As illustrated below, the report can be run for a single Grower over a range of dates.
The report can be produced as a Pdf document or an Excel file and can be queued to run in the background if it times out due to long processing times.