When an employee's Mobile App Mode is set to Single, the mobile app will provide that employee with options for clocking himself into and out of jobs and entering piece counts, if applicable.
Once the crew leader has logged in, the main screen will provide two views (tabs) as well as a menu with additional options.
The Home view provides a summary of activity for the current day as well as options to clock into a job, clock out and perform end of day activities.


The My Time Sheets view provides a list of Time Sheets that include information relating to the daily work performed by the employee.


The App Menu provides options to synchronize, change settings and more.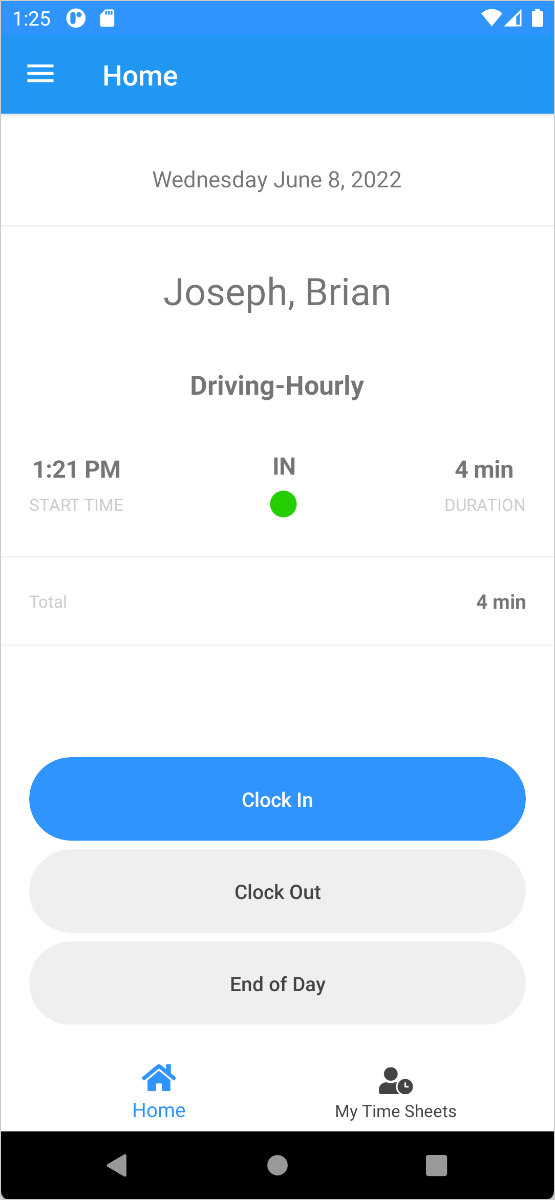 Suggested articles