Crew leaders can use the Android or IOS version of Time Portal to record piece counts for employees who perform piece work.
During the day
Piece counts can be recorded throughout the day by locating an employee's active Time Sheet record then tapping the Piece Pay label if the job is a piece job. When the Edit Piece Pay is displayed, tap the Piece Count label to display the Edit Piece Count screen. After updating the piece count, be sure to tap the Save Piece Pay button.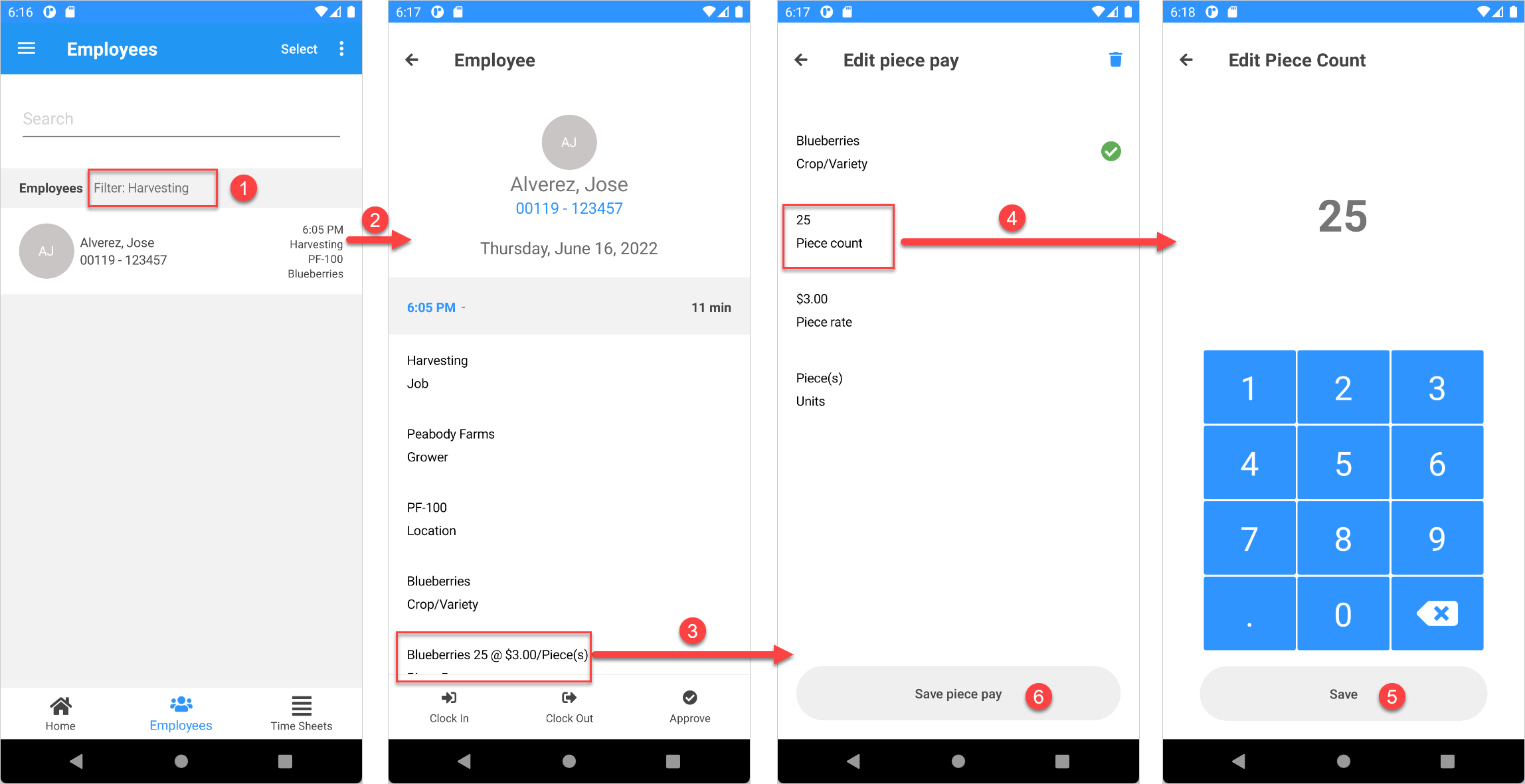 Tip: To quickly locate employees, first tap the Filter label to show only the employees who are clocked into a particular job as illustrated by #1 above. This can be done in the Employees List or within the Time Sheet for a particular crew.
At the end of the day
In high-volume situations, it may not be practical to locate the employee and update their piece count in "real time". Instead, some crew leaders choose to record employee piece counts on paper then update each employee's piece count at the end of the day.
While the technique described above can be used to locate and update employee Time Sheet records at the end of the day, the Summary Report provides a much faster way to locate employees and update their piece counts. The Summary Report option is available on the App Menu and at the bottom of the Time Sheet screen.
As illustrated below, the piece count for each employee's work session is displayed as a clickable link if the job is a piece job. Simply tap the link, edit the piece count and tap the Save button.